HOPE PROJECT
BTG invites Minnesota women and women's ministries to help fund an annual "Hope Project" together!
(Compatible with current browser version of Chrome, Firefox, Safari, or Microsoft Edge.)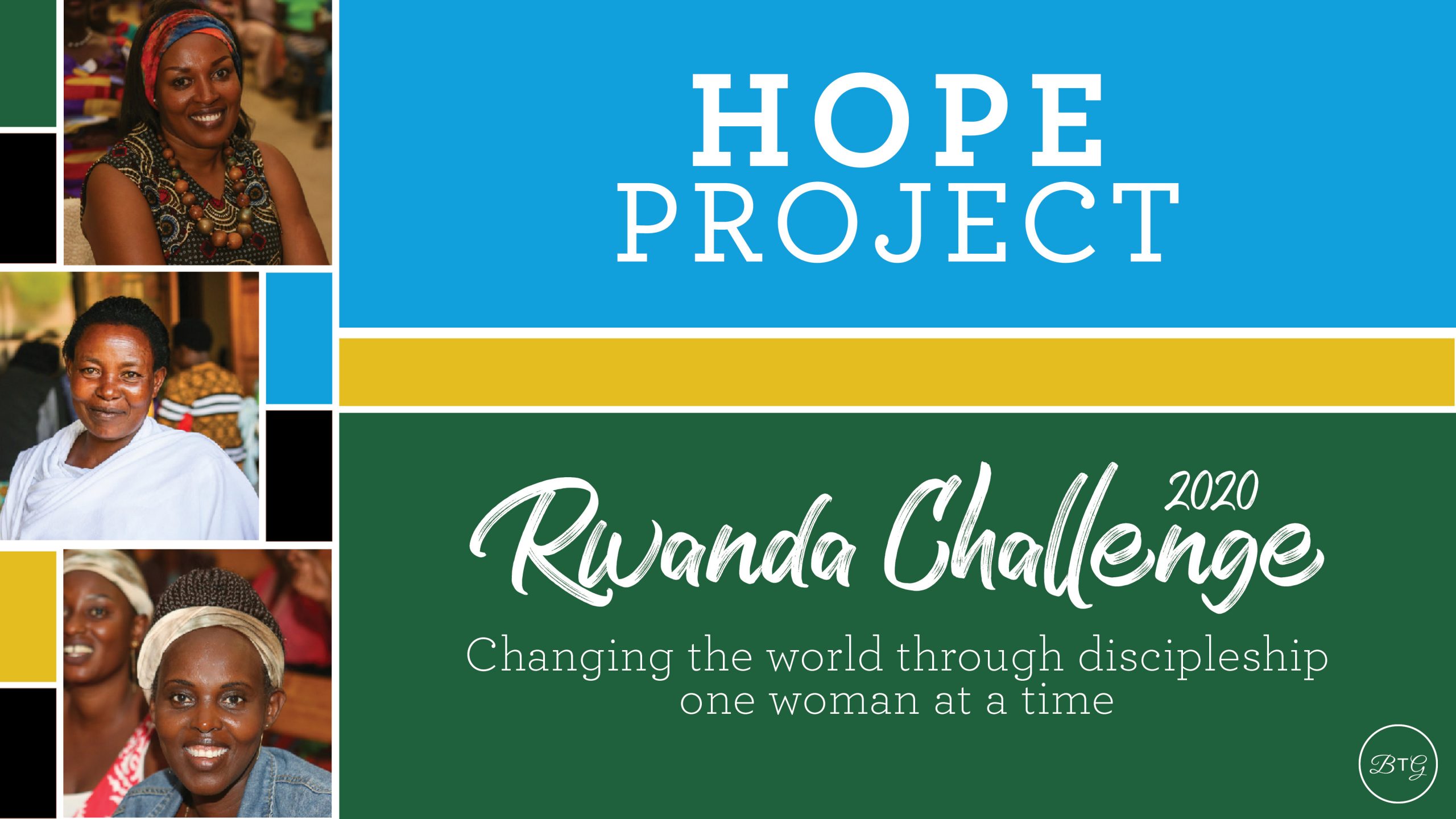 STORY
The faith of the Rwandan Church is said to be "a mile wide & an inch deep." In efforts to help equip our Rwandan brothers and sisters to disciple the nations in the power of the Holy Spirit, we were invited by Africa's Hope to help fund the translation and printing or e-distribution of a 7-year (14 books) discipleship curriculum into Kinyarwanda–the heart language of the Rwanda people. These materials will be available to any church across the country!
We said, "Yes" and call this project the "Rwanda Challenge 2020."
While fundraising for this project, we brought a team to Rwanda in March of 2020 to help host the first-of-its-kind national women's conference, a pastors' wives event, and to minister in local churches. (See trip recap.) During the conference, the first of the 14 Living the Truth discipleship books were distributed to every woman in attendance, all of whom represented churches from across the country.
GOAL
MN & Thrive Conference women to raise $110,000 TOGETHER.
We've almost reached $80,000. Let's finish this TOGETHER by December 31! 
OPPORTUNITY
Donate individually, invite friends to participate, or adopt this as a church-wide offering project.
Ways to Give:
Online Now  (Use current browser version of Chrome, Firefox, Safari, or Microsoft Edge.)
Mail a check to 1315 Portland Ave S Minneapolis MN 55404
All donations are tax-deductible
THANK YOU for partnering with this year's Hope Project!