Sisterhood Leadership Retreat
Join us for a powerful getaway with Training, Connecting, Workshops, Idea-Sharing, Prayer, Coffee, and Lots of Fun!
Sisterhood Leadership is for every woman–spanning generations, life stages, and leadership experience. We believe every woman is a leader within her home, family, friend circles, church, or workplace, and we have designed the Sisterhood Leadership Retreat for you!
You will gain fresh perspectives, resources, and connections with sister leaders from across Minnesota. Come individually or with your team!
2021 Registration Now Open!
– February 26-27
– Lake Geneva Christian Center
– Featuring Susie & Kevin Larson
– Get Early Bird Tickets By November 1
– More Details Coming Soon
SLR 2021 Details
Get Early Bird Pricing by November 1, 2020.
Can't find what you're looking for? Submit a question here.
Lakeview Center – Early Bird
$127
Connected to event center. Twin size bunks/dormitory lodging.
Kingsriter: 2 Per Room – Early Bird
$147
A short walk from event center. Two queen beds. (Bedding/towels included)
Kingsriter: 4 Per Room – Early Bird
$127
Duplex – Early Bird
$127
A short walk from event center. Twin size bunks/dormitory-lodging.
No Lodging – Early Bird
$87
*All pricing is per person. Registration is online only with no mail in options. Tickets are non-refundable but are transferrable.
Cost includes registration, lodging, and two meals (Saturday breakfast & lunch).
The Lakeview Center is connected to all of the Sisterhood Leadership Retreat training and breakout rooms, as well as Geneva Java and the Dining Hall! The Kingsriter lodging and Duplexes are a just short walking distance from the retreat activities. Be sure to visit the The Bridge Shop, located across Birch Ave., during the weekend!
*Bedding and towels are provided in the Kingsriter Center. For all other lodging, please provide your own towels and bedding for a twin size bed/bunk bed. Hair dryers are not provided in any room type.
Read Bio
Kevin and Susie Larson have been married since 1985 and have three grown sons, three beautiful daughters-in-law and two adorable grandchildren. Together they serve the Kingdom in multiple ways. Kevin has a pastor's heart and serves during the week as a Christian leader in the marketplace. He is a senior project manager for a commercial construction company and oversees major projects like sports stadiums and hospitals. During the week Susie serves as a talk radio host for Faith Radio Network. Susie is the author of 17 books on a variety of topics. Susie is a nationally recognized leader and speaks regularly at women's conferences and retreats across the country. Kevin manages their ministry and they travel together for all their events.
Kevin and Susie have a special place in their hearts for the people of Rwanda and are currently involved with building a school there. Kevin mentors' several young men in Rwanda and formally mentors' young Christian men working as marketplace leaders in the Twin Cities. More recently, Kevin and Susie have been speaking together at some of their events. Together, they have a deep passion to strengthen the Church, support leaders, reach the lost, and empower those who are vulnerable.
Learn more at susielarson.com, and follow Susie on Facebook and Instagram.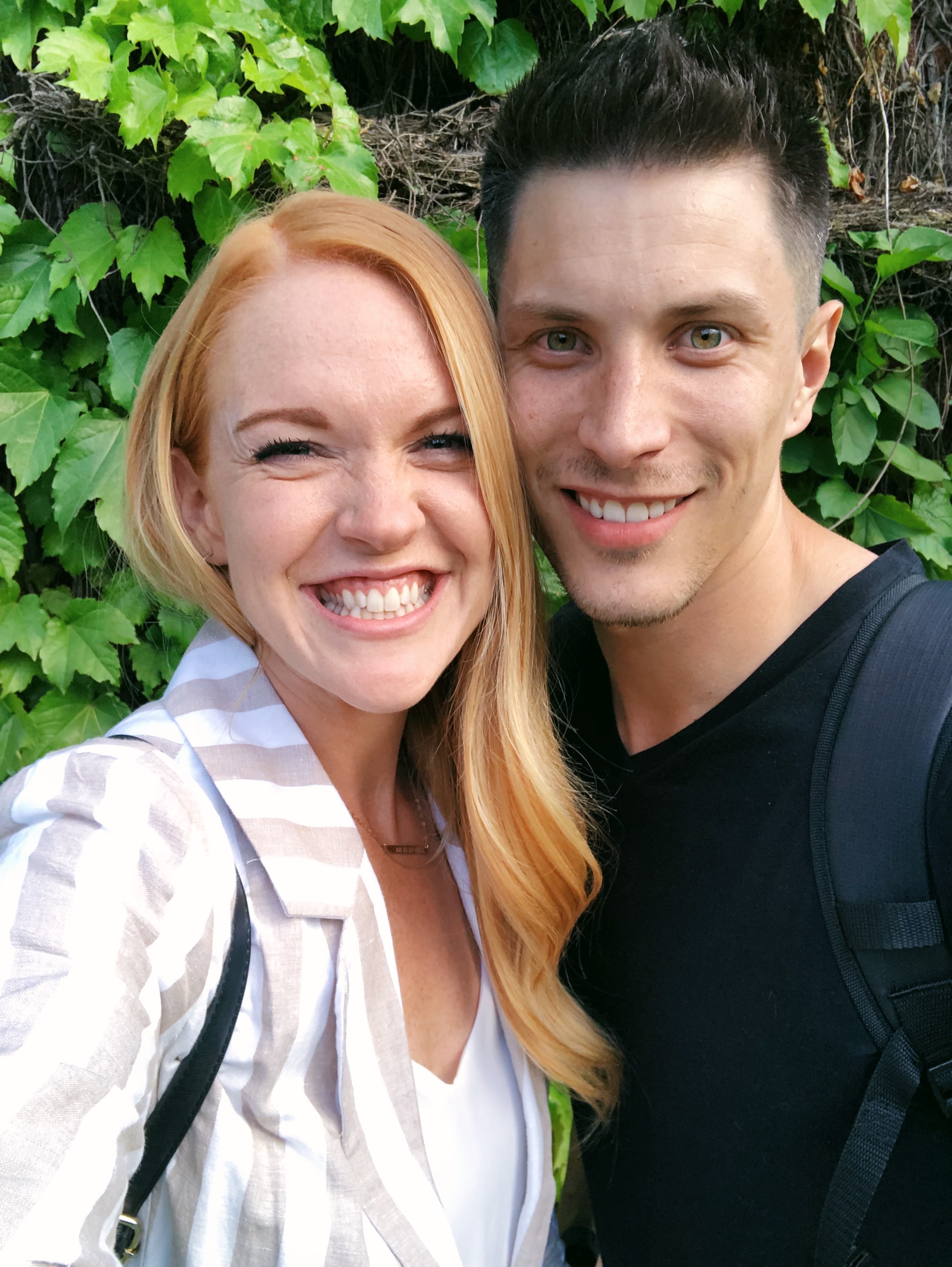 Derrick and Ashely Benoit
Read Bio
Derrick and Ashley Benoit are a newly married couple who love leading people into worship. They both serve on staff at River of Life Church in Cold Spring, MN over the Creative Ministries department. They're passionate about training up the next generation of worship leaders and developing creative individuals to glorify God. Both graduates of North Central University studied music and had a desire from a young age to serve in full time ministry. When they're both not wearing multiple hats, you can find the young couple at their local Indian restaurant or enjoying a Sunday afternoon nap.
Read Bio
Susie Larson is a national speaker, author, and the host of the daily talk show, Middays with Susie Larson, heard on the Faith Radio Network. Susie has written 16 books and many articles. She's been a guest on Focus on the Family, The Life Today Show, Family Life Today and as well as many other media outlets. In both 2016 and 2017 Susie was nominated and voted into the top ten groups for the National John Maxwell Leadership Award. Susie co-hosted Focus on the Family's Everyday Relationships with Dr. Greg Smalley. She's the regular backup guest host for Chris Fabry Live, heard across on the nation on Moody Radio.
Susie has been married to her dear husband Kevin since 1985 and together they have three wonderful sons, three beautiful daughters-in-law, one amazing grandson, and one adorable pit bull named Memphis. Susie's passion is to see people everywhere awakened to the value of their soul, the depth of God's love, and the height of their calling in Christ Jesus.
Learn more at susielarson.com, and follow Susie on Facebook and Instagram.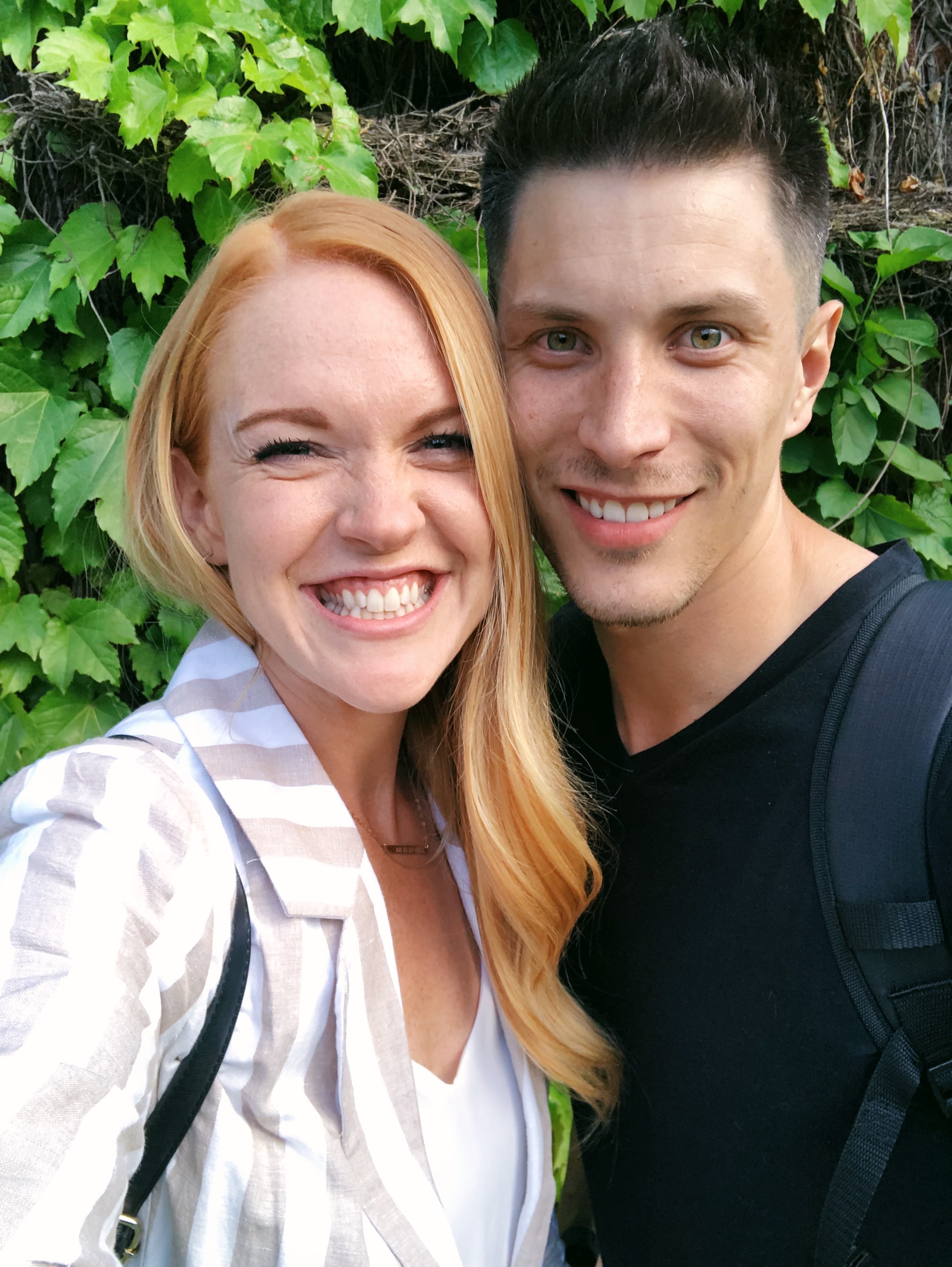 Derrick and Ashley Benoit
Read Bio
Derrick and Ashley Benoit are a newly married couple who love leading people into worship. They both serve on staff at River of Life Church in Cold Spring, MN over the Creative Ministries department. They're passionate about training up the next generation of worship leaders and developing creative individuals to glorify God. Both graduates of North Central University studied music and had a desire from a young age to serve in full time ministry. When they're both not wearing multiple hats, you can find the young couple at their local Indian restaurant or enjoying a Sunday afternoon nap.
2:00 pm – Sponsor/Speaker Tables Set Up
4:30 pm – Registration in Dining Hall
Dinner On Your Own
7:00 pm – Opening Session: Susie & Kevin Larson
9:00-9:30 pm – Registration Re-opens
9:00 pm – Sisterhood Social
Saturday:
6:30-8:15 am – Continental Breakfast

8:00-9:00 am – Registration in Dining Hall
8:30-9:30 am – Session 1 Workshops
10:00-11:00 am – Session 2 Workshops
11:30 am-12:30 pm – Session 3 Workshops
12:30 pm-2:00 pm – Lunch & Shopping at The Bridge Shop 

& Speaker/Sponsor Tables

2:00 pm – Closing Session: Susie & Kevin Larson
Sisterhood Leadership Retreat
2020 Workshops
(Check back for 2021 workshops by December 1.)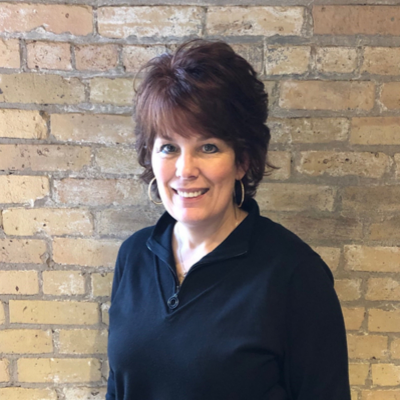 Nancy Aleksuk: Living and Leading Fearlessly
We will discover practical Biblical strategies to unmask and conquer fear in every area of our lives as we become the champions He created each of us to be.
Pastors Steve and Nancy Aleksuk have overseen the ministries of 3 Degrees since 1992. Prior to entering the ministry, Nancy was a Finance Manager for a local car dealership. If they could sum up their heart for the congregation, it would be found in Colossians 1:9 which reads "…that you would be filled with the knowledge of His will in all wisdom and spiritual understanding." Pastor Nancy leads a weekly prayer group, a monthly women's group, and ministers monthly at the Stillwater prison. She currently works full time as a commercial interior designer and oversees Tenant Relations and Leasing for a commercial real estate developer based in the Warehouse District of Minneapolis.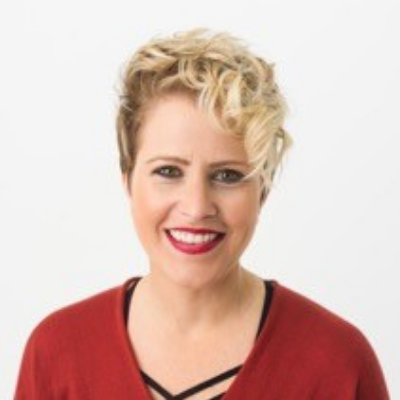 Angie Neisinger: Communication Highway
Are you a distracted driver while on the Communication Highway of life? If you are looking for a detour out of the construction zone, this session will offer tools to end your communication road-blocks and dead-ends.
Angie Neisinger is a gal who is determined to change the world one prayer, one song and one laugh at a time. She is a lover of her Harley-ridin' husband, their kiddos, their church, loud music, the theater, authentic people and having a good time. She is passionate about serving others, listening for God's whisper and going wherever He calls her.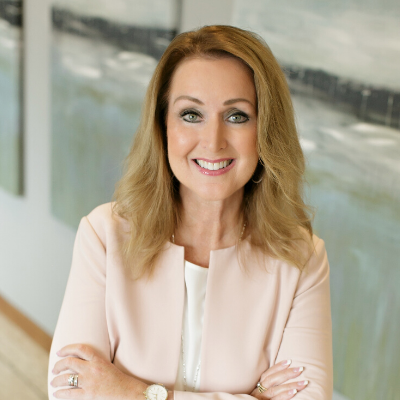 Faith Fitzgerald: Soul Care - The Enneagram
Self-care is a huge focus in today's culture; soul care is the best connection to God there is. In this workshop we will discuss how to assess your soul's health and how to care for it so that we can have a successful, meaningful, and beautiful life with God and others. We will also touch on the Enneagram assessment and how to use it for self-awareness and developing great relationships in life and work.
Faith is very passionate about helping others find careers that utilize their God-given gifts, talents, and interests. She has over 20 years of experience in Recruiting Management, Consulting, and Career Development, working in large corporations and recruiting firms, providing search services to a broad range of specialized industries. Faith is currently CEO of Fitzgerald Recruiting, a professional search and contract staffing firm. She has a BSBA in Management from the University of ND.
Dr. Carolyn Dube: Leading with a Foundation of Trust
Trust is one of the most valuable resources you have as a leader. To build trust in both professional and personal relationships, you can leverage 8 foundational pillars of trust: Clarity, Compassion, Character, Competency, Commitment, Connection, Contribution, and Consistency. Based on The Trust Edge by David Horsager, we will walk through how to leverage your strengths and further develop these traits to become a trustworthy leader.
Dr. Carolyn Dubé works in curriculum and instructional design for Capella University, based in Minneapolis, MN. Carolyn and her husband, Todd, live in Austin, MN with their 3 kids where he is the Counseling Pastor at Cornerstone Church, and she is an active member of the community, serving on the Austin Public Schools Board of Education, presiding over the Austin Public Education Foundation, and serving as chair of the Austin Artist Series. In her personal life, she loves serving in ministry (with a specific heart for women's ministry and missions), spending time with her family and conversation with friends over a hot cup of coffee or tea.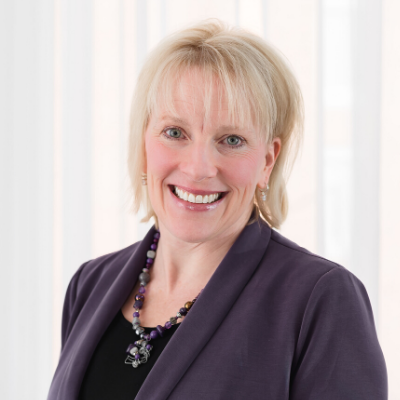 Nicole Karnowski: Mindset Matters
Did you know one of the biggest contributors to our success and ability to PERSEVERE comes from our MINDSET? The Bible tells us to "…be transformed by the renewing of your mind," but what does that mean? How do we do it? In this workshop, we will do a checkup from the neck up. Leave inspired and excited to start thinking differently!
Nicole Karnowski is a wife, mother, worshiper, speaker, life and business business coach. She and her husband, Michael, own Metamorphosis Coaching, Consulting and Training. They help develop leaders to achieve their goals in life and business. Their specialty is training teams to improve communication, productivity, and customer satisfaction and to help people get along in the workplace. Nicole's favorite things are spending time with Jesus, her family, and hiking in the Northwoods! Learn more: metamorphosiscct.com.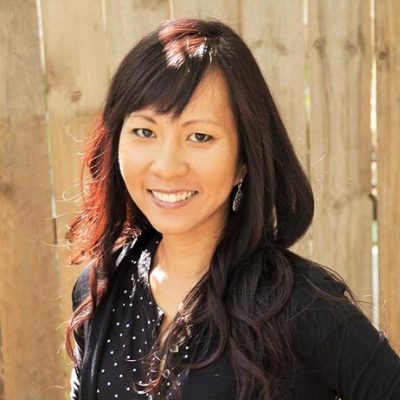 SuLynn Williams: Vulnerable Leadership
What it is, what it isn't, and why. We'll also talk about the connection to accountability, redefining strength, courage, boundaries, the call to leading, real identity and relationships, having hard but meaningful conversations, and pursuing purpose with authenticity–even when it's hard.
SuLynn loves Jesus, being a "boy mom" to two sons, real relationships, good conversations, and good books. Her passion and experience is in coaching, leadership, and supporting and encouraging others as they navigate through life, find Hope, and move forward. Her professional and educational experience is in Organizational Behavior, Organizational Development, and Management. She feels blessed to be the Executive Director of Elevate – Pregnancy and Family Resource Center in St Cloud, MN. She is a strong advocate for empowering life, following God, and finding your "sweet spot." She enjoys opportunities for growth and partnering with others.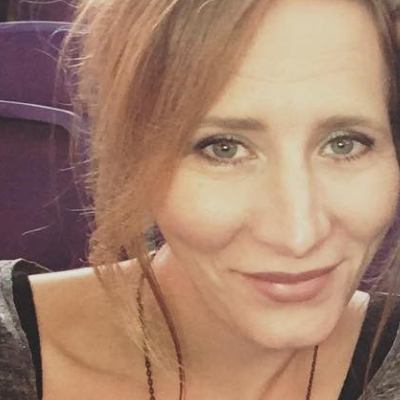 Katja Zarns - Priscilla and Aquila: Empowered, Working Together
We will be exploring the Biblical example of Priscilla and Aquila, a married couple who worked with Paul in the early church. How do we as men and women work together in mutual submission in life, ministry, and marriage? How do we empower each other?
Katja is a licensed minister with the Assemblies of God and has been married to Phil for 21 years. They have three funny, beautiful, and wonderfully strong-willed children. Katja and Phil have enjoyed an egalitarian marriage and ministering together in leading youth ministries, co-planting churches, and co-pioneering a national student movement in Sweden, while raising their kids together.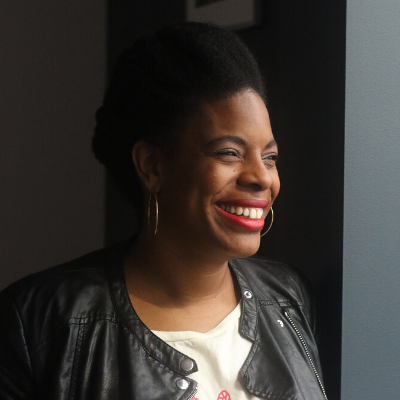 Portia Allen: I Am Because He Is
We question and sometimes forget who we really are, which slows us down or even stops us from doing what God has asked us to do as leaders. Knowing, understanding, and remembering who God is will establish your identity and purpose.
Portia has been in ministry for 10 years and leads alongside her husband, Clinton, at River Valley Church in Minnesota under their lead pastors, Rob & Becca Ketterling. She is passionate about uplifting and empowering people, especially women, to remember the life-changing truth of God's amazing love. Learn more: portiaallen.com.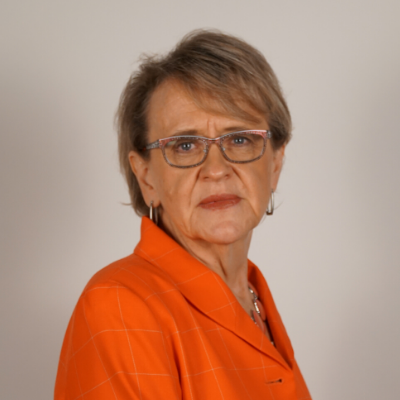 Dr. Irene Runge - Vocation vs. Occupation: What Does it Mean for My Life?
The word vocation describes the entirety of life–work yes, but so much more. Let's explore how vocation, occupation, calling, and life intersect, helping each of us to live a fulfilled life before God and others.
Dr. Irene Runge currently serves as the Discipleship/Administration pastor at Redeeming Love Church in Maplewood, MN. She graduated May 2019 from Assemblies of God Theological Seminary with a Doctor of Ministry degree. Her final project at AGTS was based on the integration of faith and crossing the sacred and secular divide and how to equip believers to live life wholly for Christ. Irene has served in various ministry capacities (volunteer and paid) over the years. She jokes that she has worked in every area of church life except Men's Ministry. She is a gifted preacher and teacher, bringing the Word of God to life in people's lives. Her passion is to help others understand the Scriptures and apply them to their lives. Faith being integrated into every facet of life is critical if the body of Christ is to influence the culture around us. She has been married to Marv for 42 years. They have two married children and five grandchildren.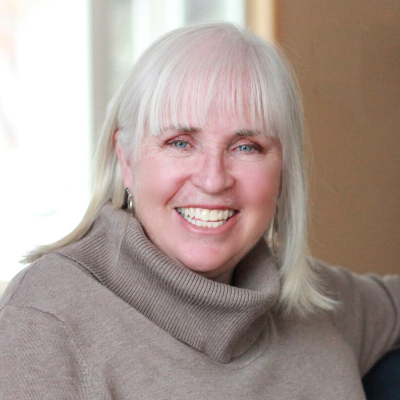 Becky Meyerson: Lost in Transition
Transitions occur in every season of your life story. Sometimes you get to choose the changes, but other times upheavals are forced upon you. In this workshop we will explore the seasons of transition and cast vision for the steps needed to navigate through loss, grief, and the shifts of life.
Becky Meyerson is passionate about writing and teaching from the Word of God. Her heart is to see women flourish in every season of life. To encourage and empower women to live abundantly she writes free Bible reading plans, Bible studies, blogs and speaks on healthy thinking, identity, and purpose. Learn more: beckymeyerson.com.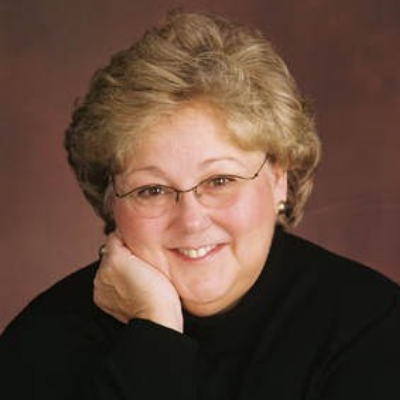 Pam Lund: Language of Appreciation in the Workplace
According to research conducted by the US Department of Labor, 64% of Americans who leave their jobs say they do so because they don't feel appreciated. This is true of employees across the board from CEOs to housekeeping staff. Something deep within all of us cries out for appreciation at work. When that need is unmet, an employee's level of engagement with his or her work will be low.
In this session, we will look at unique and diverse ways employees or volunteers want to be appreciated, as well as how to identify those needs to help promote greater joy and productivity in workplace or ministry settings.
Pam Lund is an ordained minister with the Assemblies of God and has held credentials for over 20 years. She currently serves as the Dean and Internship Director for the Minnesota School of Ministry (MNSOM). Her heart is to raise up, train, and invest in the next generation of those in ministry.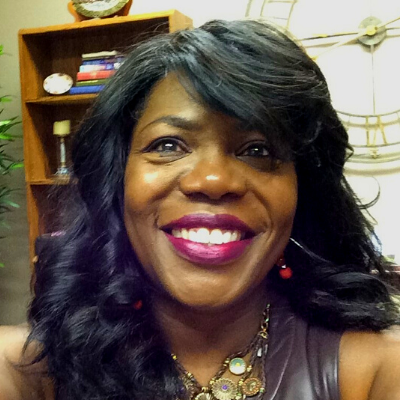 Dr. Edna Geddes: Psalm 23:5 Health Food - Nourishment for the Soul!
Do the demands of life have you constantly on the go, multi-tasking, and trying to complete the never ending "to-do list?" Do you find yourself ingesting food on the run–inhaling breakfast bars on the way out the door, guzzling protein shakes en route to dropping off kids, or picking up fast food on your way to the next appointment? Have limited time and competing demands led to quick-fixes and under-nourishing meals? STOP! Take a moment to sit and eat  a nurturing meal from the table God has prepared for you.
Psalm 23:5 says, "You prepare a table before me in the presence of my [challenges] enemies."
Dr. Edna Geddes and her husband, Rev. Darrell J. Geddes Sr., serve a culturally diverse and multi-generational congregation in South Minneapolis. She is employed full-time at Nystrom & Associates, LTD. as a mental health therapist and has served in the mental health field for approximately 22 years. Her work includes providing mental health services to diverse populations/ethnicities from various socioeconomic statuses. She feels called by God to partner with others in developing healthy, mature believers. Dr. Edna is a mother of two adult children and a proud grandmother of two grandchildren, with another one on the way!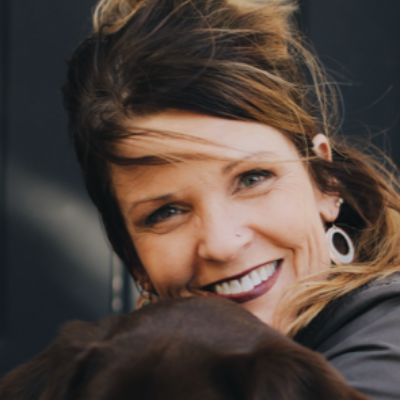 Terri Fedorenko: Anxiety, Depression, and Mental Health in and Around You
Let's demystify anxiety and mental health and equip ourselves with understanding so that we might lead well. We will cover the most common mental health issues: what they look like (presentation), common causes (origin), coping strategies, and possible treatments. We will consider how to address these symptoms in ourselves and/or how to be supportive (without taking responsibility for) mental health influences in others.
Terri is a licensed marriage and family therapist and certified life coach. She is the wife of one and mother to five children ranging from ages 16-28. She is a servant of Christ and passionate to see people set free from anxiety, depression, and the impact of trauma history. She works with The Center for Family Counseling doing couples and individual counseling and Terebinth Refuge, working with victims of human trafficking.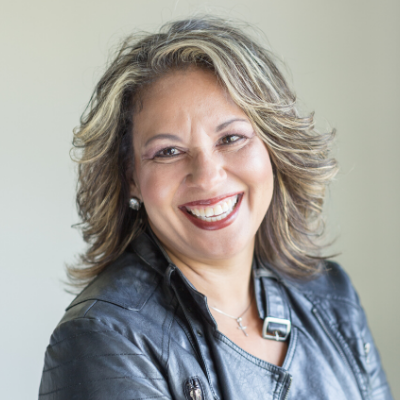 Lisa Wadsen: The Art of Getting Things Done - Using Your Influence in a Positive Way
We have all been assigned new tasks when our plate is already overflowing. How do busy people make this look so easy? Learn how to apply David Allen's "Do It, Delegate It, Defer It, or Drop It" strategy to your inbox and personal task lists as a tool for getting things done in 2020.
Lisa Wadsen is the Vice President of Real Estate and Development for Xperience Fitness. With more than 30 years of experience in teaching, managing, consulting, and advising in the fitness industry, Lisa has held many leadership positions at every level in multiple large-fitness organizations. In 2016, she graduated from the University of Northwestern with an MBA. Lisa serves on the Board of Directors for Cornerstone–a non-profit that assists women and children in domestic, sexual, violent abuse, and sex trafficking situations. Her experiences of several life-obstacles fuels her passion to see other women become all that God wants them to be.
Tara Gronhovd: No Such Thing as a Natural Born Leader
Leading well is more than just being given authority. What God wants from leaders requires us daily to die to self; to actively love those we work with; and to fully own our mistakes. Thankfully, God loves to show up in our weakness and there is peace to be found in the practice. In this session Tara will transparently share the lessons of humility and leadership God is teaching her as well as tips, tools and resources.
Tara Gronhovd is the founder of Becoming In Christ jewelry and works as the Director of Learning & Development for Coborn's, Inc. She has owned her own consulting business, served in leadership for a small family-owned business, and now is in a corporate leadership role. While she has served in formal and informal leadership roles most of her career, she has found that God still has much to teach her about leading well. She and her husband of six years live in St. Cloud, and they have been blessed with three joy-filled children ages 2, 4, and 24.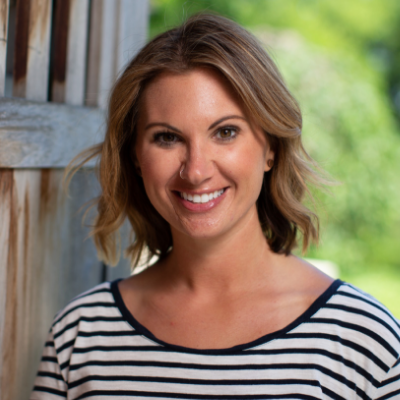 Micah Kennealy - Becoming a Confident Leader: 3 C's to Avoid and 3 C's to Adopt
God has called us all to be leaders in missions, ministry, the marketplace, and in our homes. We will take a look into how we as women can become more confident in leadership and embrace the role God has placed us in. We will dive into and discuss six words that have the potential to increase your ability to lead like Christ led. We are not designed to compare, compete, nor complain. Join us and discover the three words Christ has called us to adopt in leadership.
Micah Kennealy is a Chi Alpha pastor with her husband Josiah in Bloomington, Minnesota. Together, they lead the Minnesota Young Adults movement. Micah is the author of Worth the Wait: Because I'm Made for You (2017). She loves seeing young adults discover their purpose in life, influence their workplaces, and grow in relationships. She loves coffee, spending time with friends and family, and traveling. Find out more: micahkennealy.com.