Sisterhood Leadership Retreat
Join us for a powerful getaway with Training, Connecting, Workshops, Idea-Sharing, Prayer, Coffee, and Lots of Fun!
Sisterhood Leadership is for every woman–spanning generations, life stages, and leadership experience. We believe every woman is a potential leader, and we have designed the Sisterhood Leadership Retreat for you!
You will gain fresh perspectives, resources, and connections with sister leaders from across Minnesota. Come individually or with your team!
2023 Sisterhood Leadership Retreat
February 10-11
Lake Geneva Christian Center (Alexandria, MN)
Featuring Alli Worthington & Waters Worship
Plus

 

Multiple Workshops, the

 

Lund Leadership Award

 

Presentation, a Leadership Blooper Panel, Networking, Coffee, and More
SUB Project Collection for the Single Moms Retreat
NEW Add-On Option: Professional Headshots
NEW:

 

Cozy "Up North" Outdoor Activities Available

Guided moonlit walk, ice skating on Lake Geneva (bring your own skates), fireside s'mores
Bingo & gourmet snacks indoors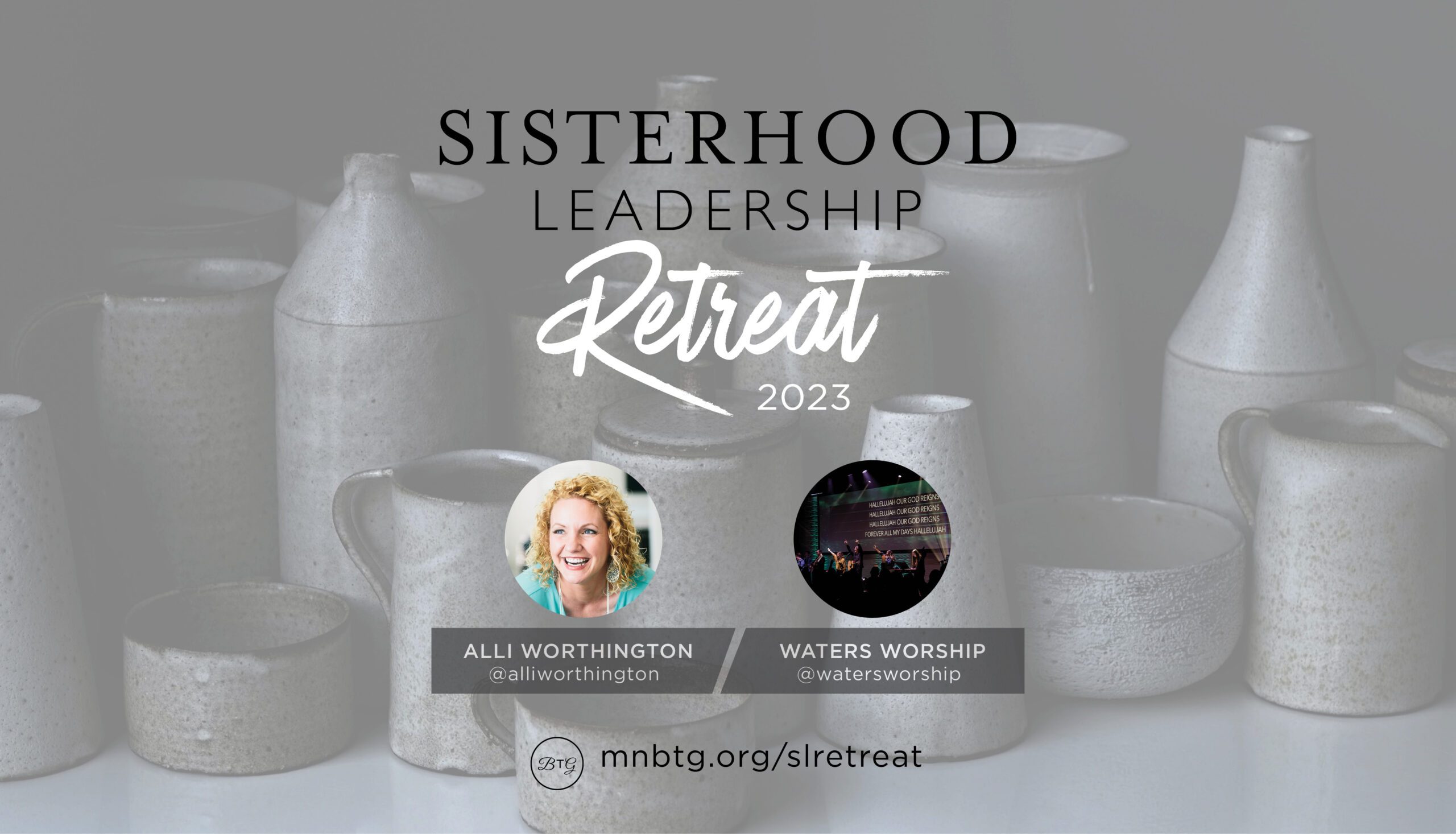 Come Individually or With a Group
4:30 pm – Registration (Dining Hall)
4:30-6:30 pm – Add-On Headshot Appointments
5:00-6:30 pm – Dinner On-site (Optional Add-on Ticket) + Shopping
7:00 pm – Lund Leadership Award Announcement & Main Session 1: Alli Worthington
9:00-9:30 pm – Registration
9:00-11:00 pm – Sisterhood Social

Bingo, Gourmet Snacks, Networking, + Shopping Indoors
New This Year: Cozy "Up North" Outdoor Activities Available, Weather Permitting – Lakeside Bonfire/S'Mores/Hot Cocoa, Guided Moonlit Walk, + Ice Skating on Lake Geneva (Bring Your Own Skates)
6:45 am – Coffee Available (Dining Hall)
7:00 am – Breakfast + Exhibitor Shopping + Lakeside Bonfire Devotion (With Coffee + Hot Cocoa)
7:30 am – Saturday Registration
8:30-9:30 am – Workshops 1
9:45-10:45 am – Workshops 2

11:00-12:30 pm – Leadership Blooper Panel + Main Session 2: Alli Worthington

12:30 pm – Lunch + Shopping at

The Bridge Shop

+ Exhibitors
12:30-2:00 pm – Add-On Headshot Appointments

2:00 pm – Hope Project Offering + Main Session 3: Alli Worthington
2022 Sisterhood Leadership Retreat Recordings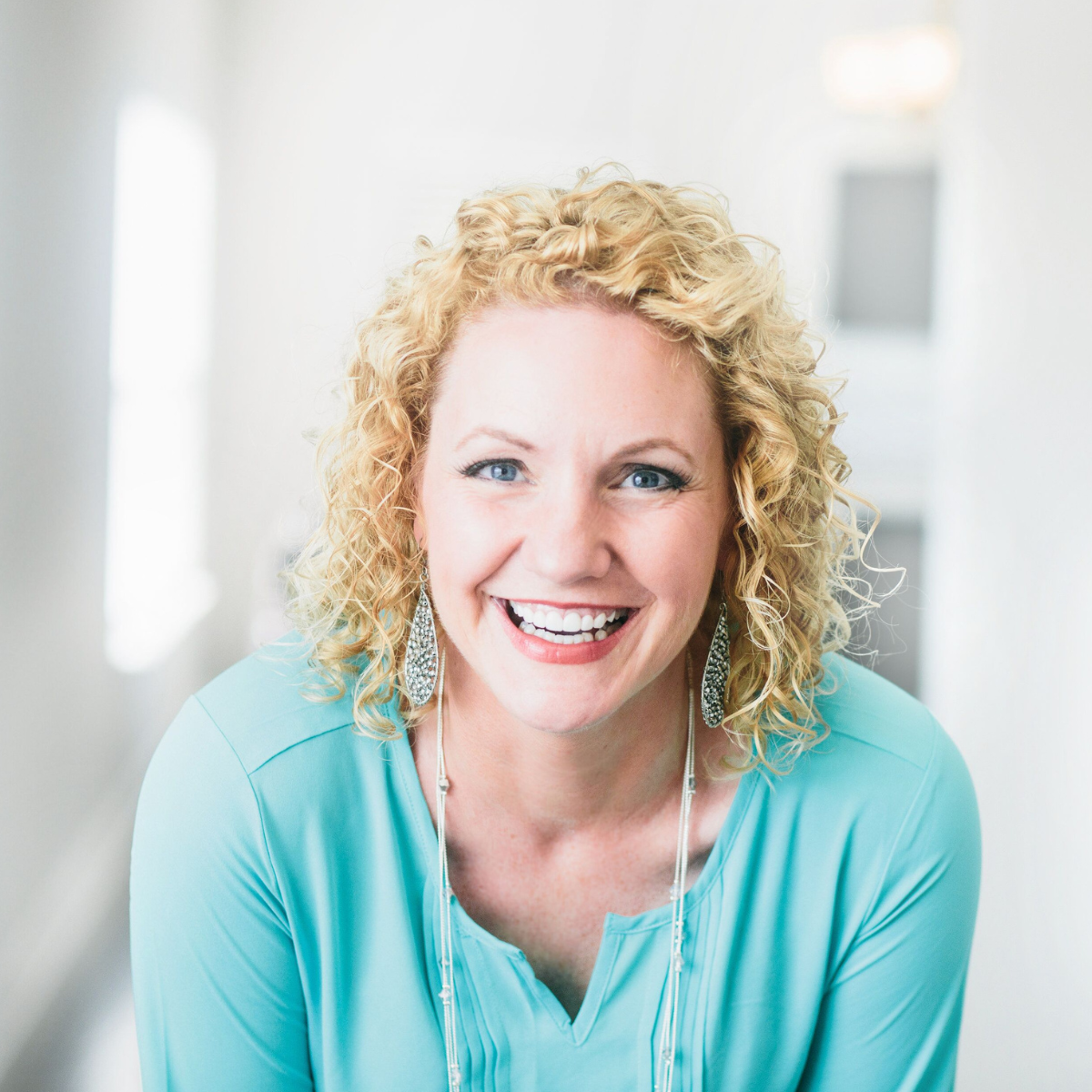 Read Bio
Alli Worthington is the author of The Year of Living Happy: Finding Contentment and Connection in a Crazy World,  Fierce Faith: A Woman's Guide to Fighting Fear, Wrestling Worry, and Overcoming Anxiety and Breaking Busy: How to Find Peace and Purpose in a World of Crazy, speaker, podcaster, and serves on the teaching team at Northeast Christian Church. 
Her goal is to help women live the life God created them to live with encouragement and practical tools to make life happier, less busy, and with a fierce faith in the Lord.  
Alli's no-nonsense, guilt-free take on life, family, and balance led to appearances on The Today Show and Good Morning America. And her down-to-earth, practical teaching style has given her to the opportunity to speak at Propel, Catalyst, and churches all over the country. 
Alli, her husband, Mark, and their five sons live outside of Nashville, TN with the only golden retriever who refuses to retrieve. 
You can find her on her weekly podcast, The Alli Worthington Show.
Follow @alliworthington on social media.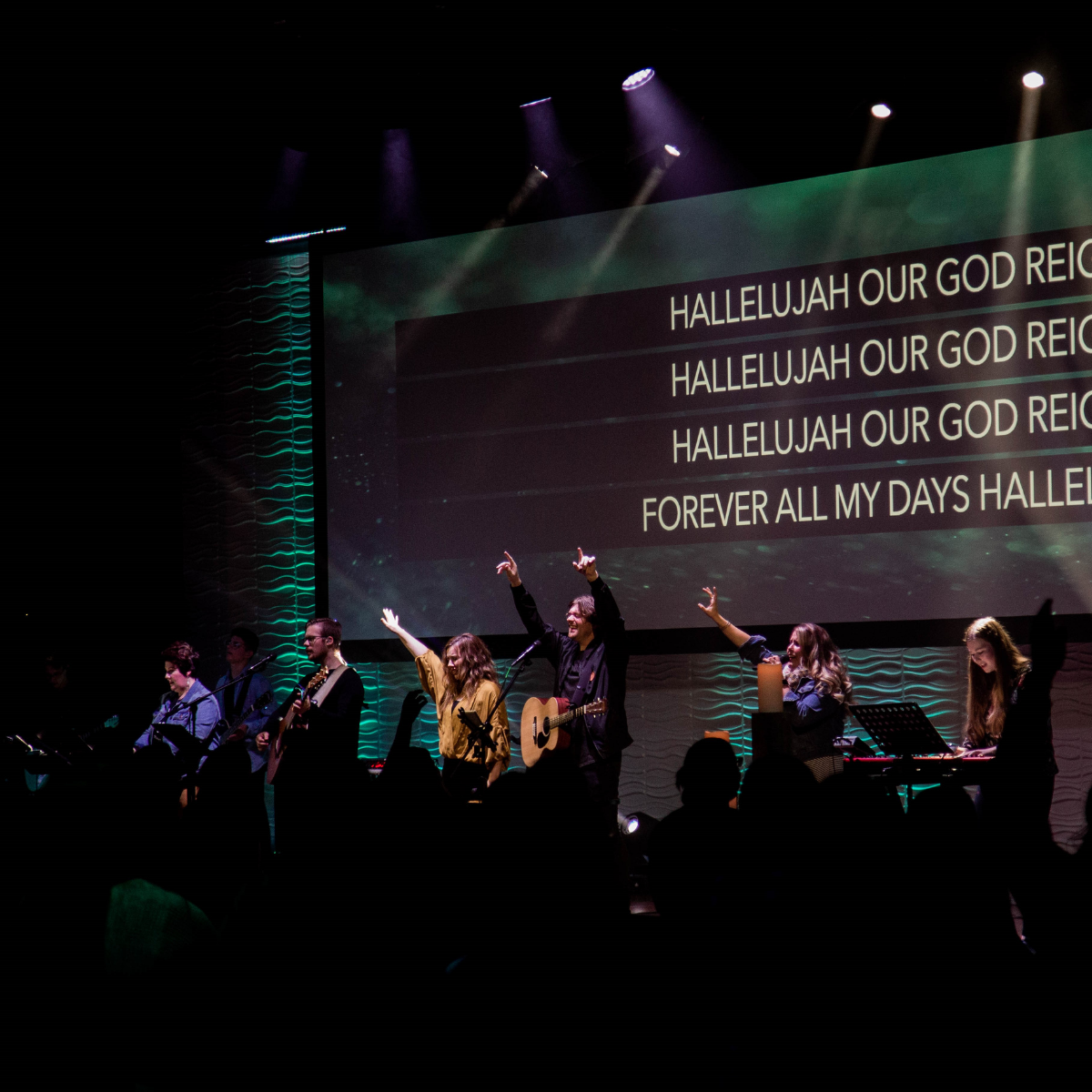 Read Bio
Waters Worship is a passionate and Spirit-led team that is based in Sartell, MN at The Waters Church. Since 2018, this team has been led by singer, songwriter, and worship leader Ben Snyder. This team is currently entering into an exciting season of song writing and producing. They strive to bring and authentic and raw experience as they lead others into the presence of Jesus.
See more @WatersWorship on Instagram.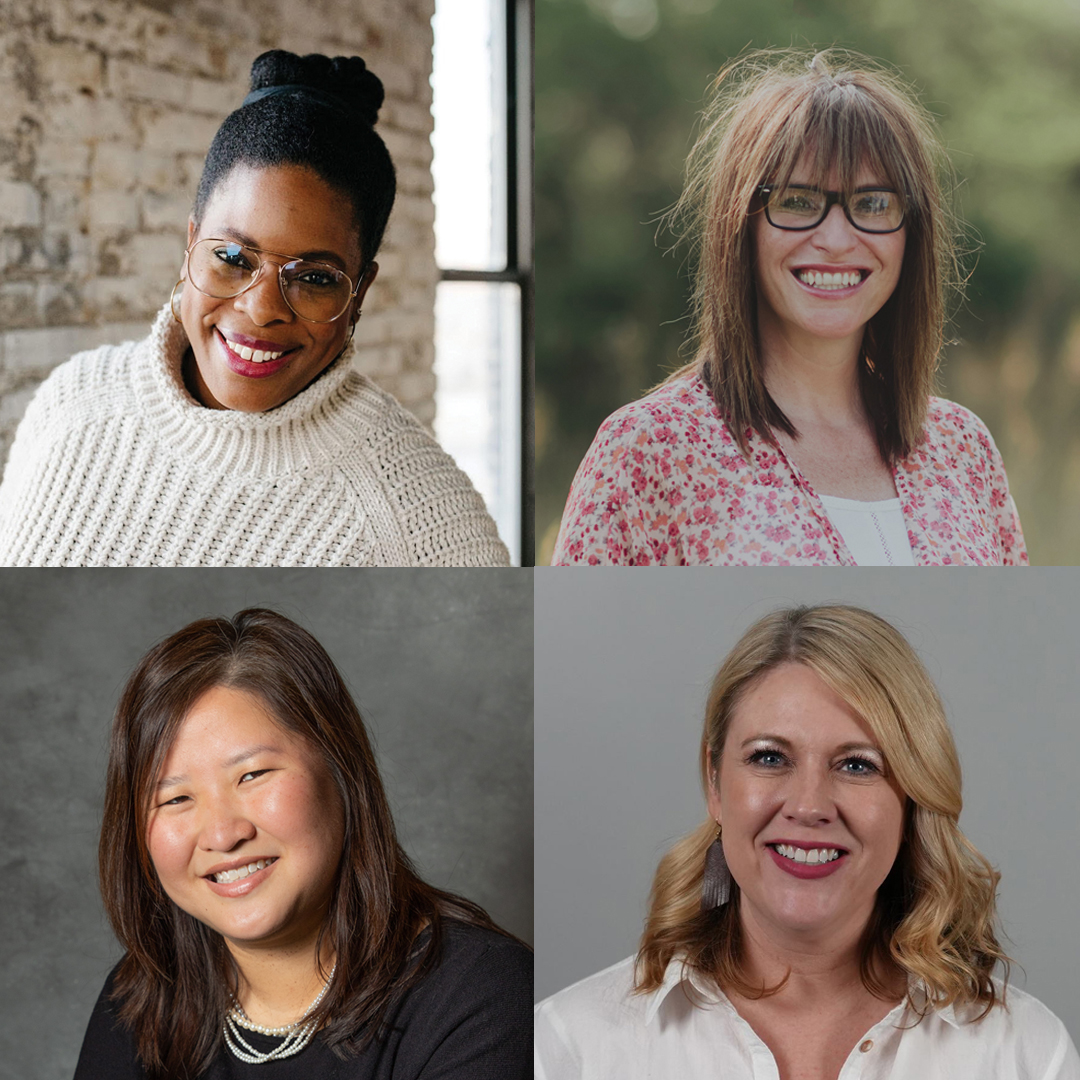 Read Bio
Join Portia Allen, Peggy Vagle, Shannon Velsor, and Pam Steinle as they share some funny stories, miscommunications, "fails," awkward situations, or other relatable scenarios and lessons learned from past leadership experiences.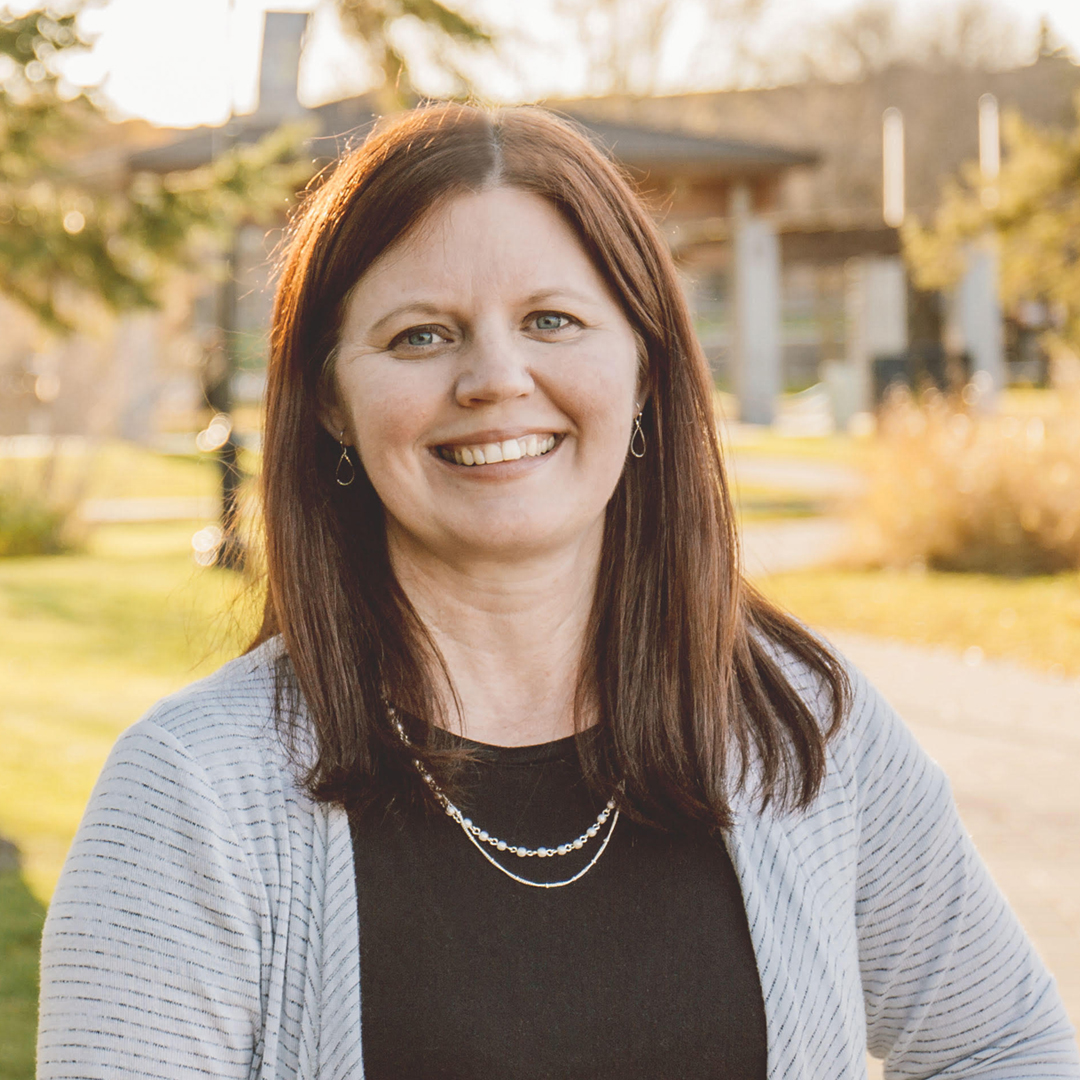 Read Bio
Melissa is a wife, mom of five, pastor, and an introvert who loves people. She lives in St. Cloud, serve at Life Church, and works for Arrive Ministries. As a Bridging the Gap Advisor and returning Sisterhood Leadership Retreat emcee, Melissa also enjoys playing strategy games, shopping at thrift stores, planning and executing events, reading books, and visiting the ocean.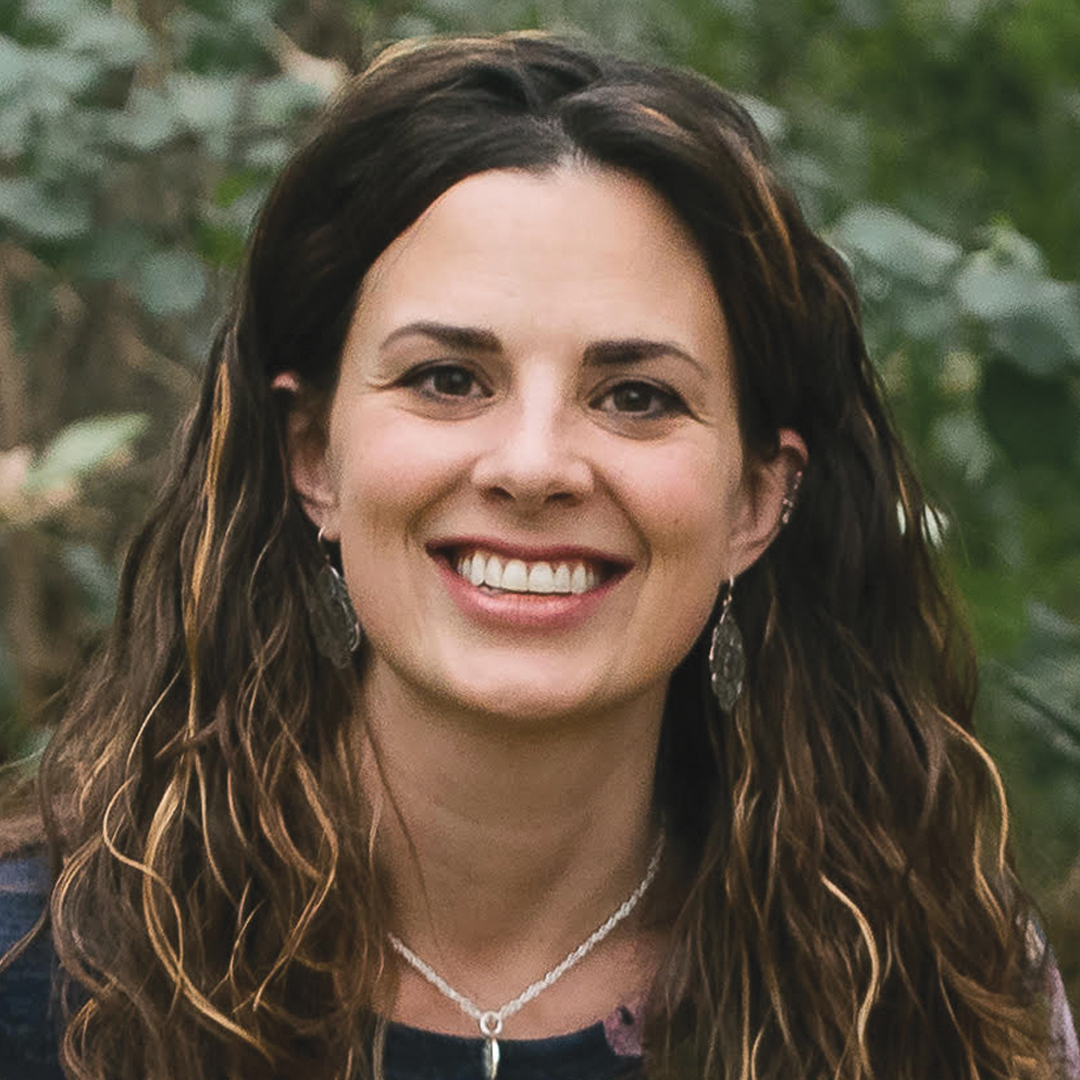 Read Bio
Amber is a wife, mama, pastor, worship leader, runner, photographer, Bible teacher, coffee inhaler, and Bridging the Gap (BTG) Advisor. If you have been around BTG for a while, you would also recognize her as a Thrive Conference emcee! We are honored to have her joining us for this year's Sisterhood Leadership Retreat.
Learn more: awideopenspace.com.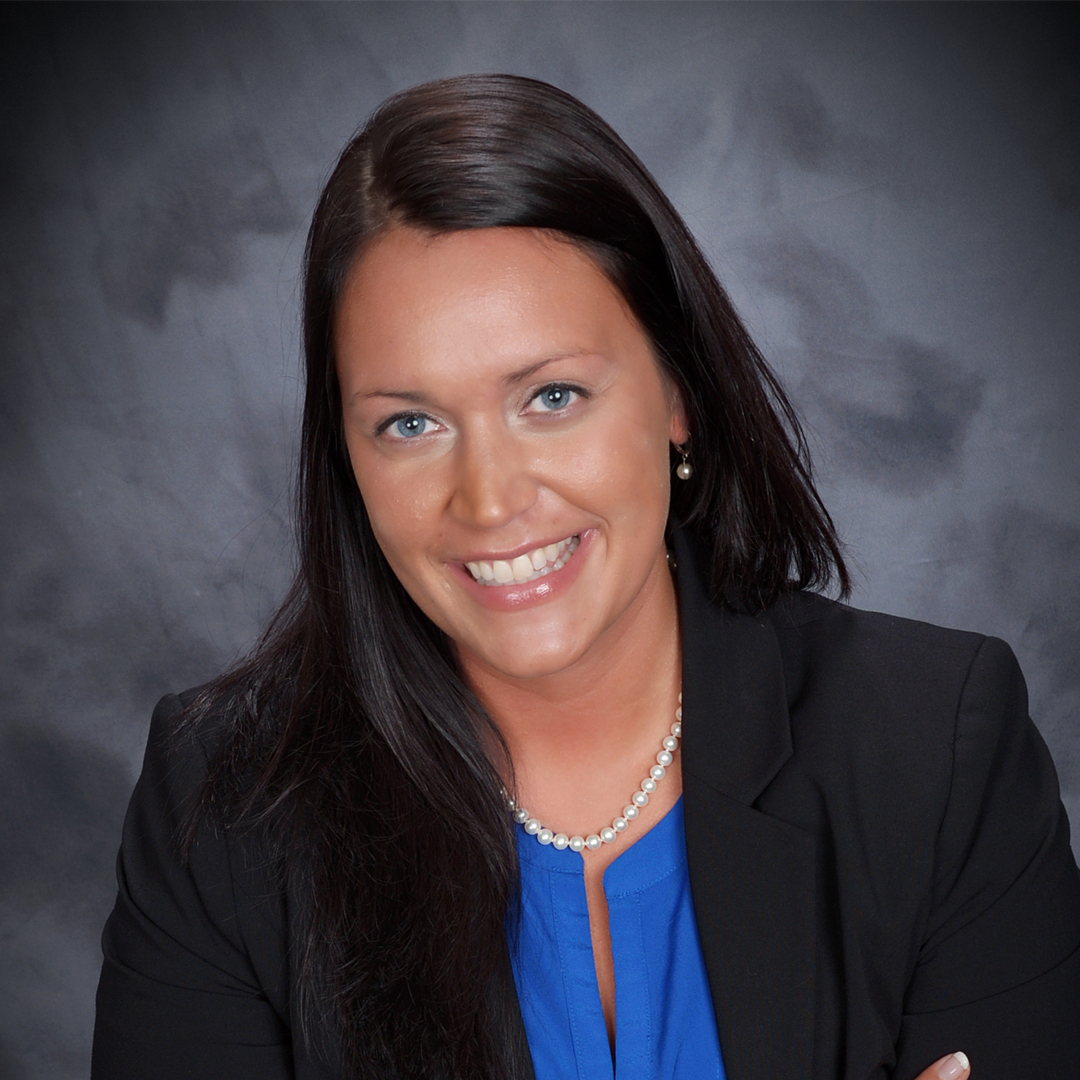 Dolores Smith – Sis. Social Emcee
Read Bio
As the Emcee of the Sisterhood Social, Dolores Smith understands that life's challenges can overwhelm each one of us even on our best day. Her "glass half-full optimism" spills over into her service as a Bridging the Gap advisor and in her career as a Learning and Development manager. Dolores' motivating passion is to bring people together to discover and embrace all the joy life has to give.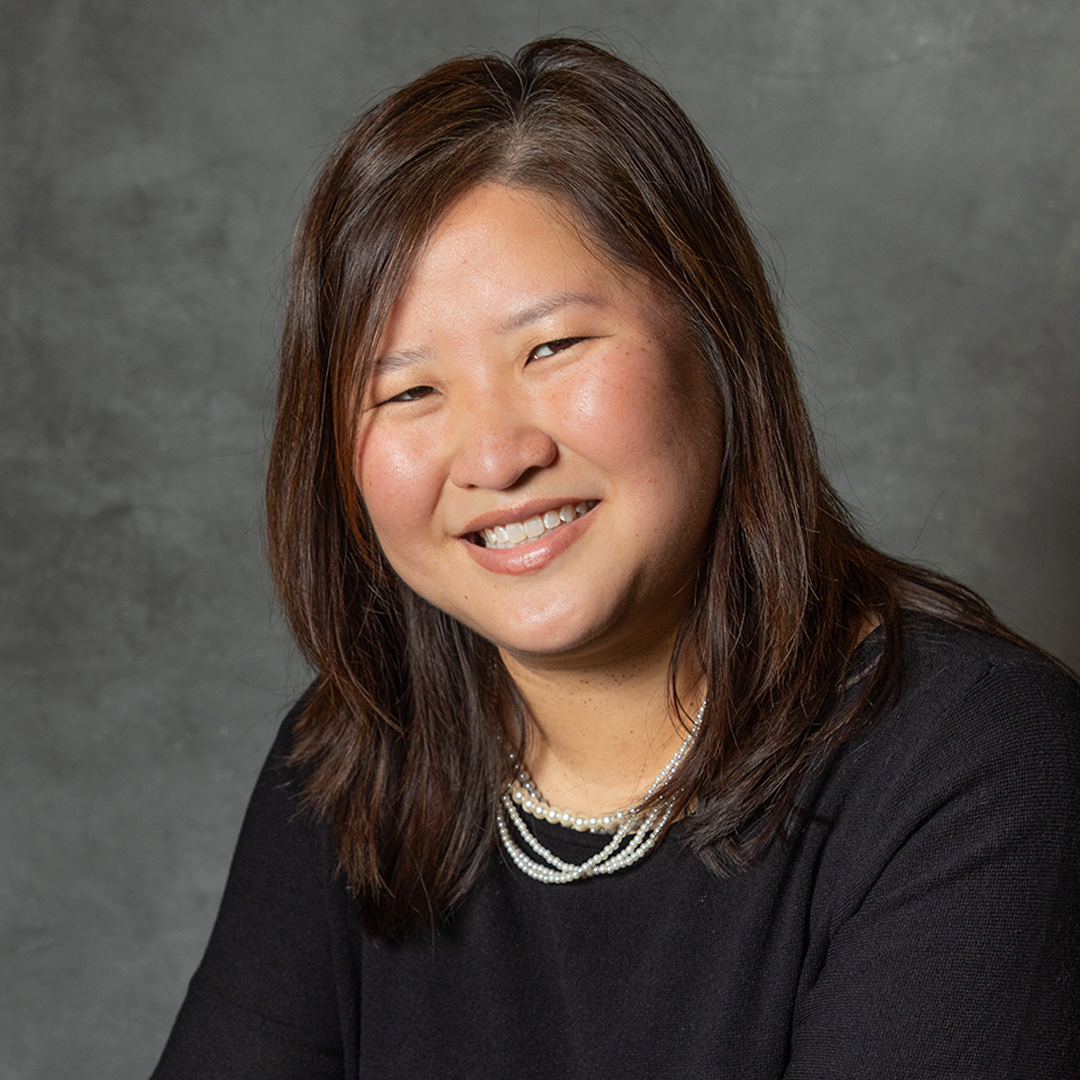 Pam Steinle – Sis. Social Emcee
Read Bio
In 2019, presenter Pam Steinle was confident God was leading her to start her own business. So she did. In 2021, Pam was confident God was telling her to make more space for ministry and family. So she did that, too. Today, she continues to live out this paradox (start your own firm, but work less?), albeit imperfectly, and has come to see that Christian women in the workplace need some REVIVAL—of identity, purpose, and of calling.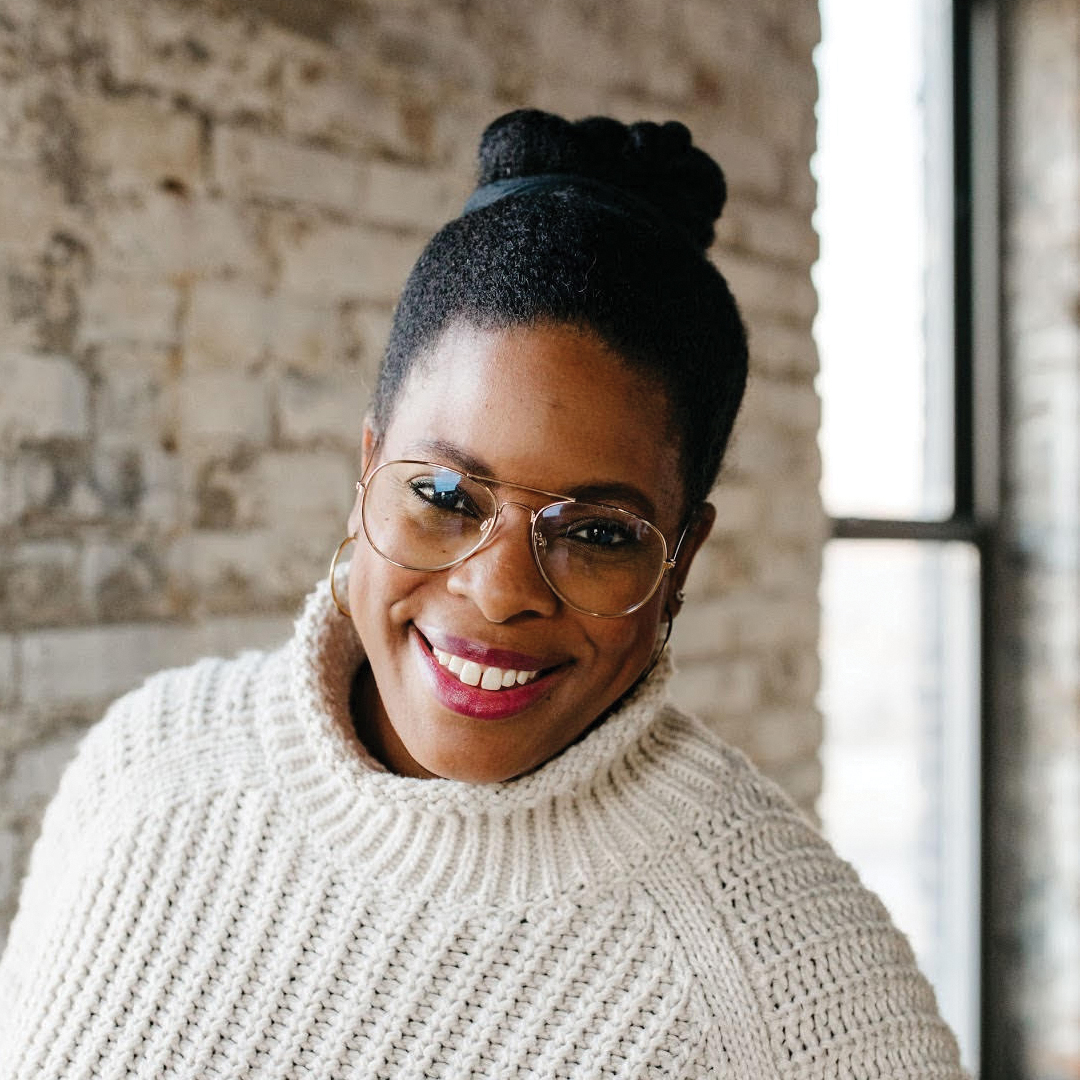 Portia Allen: Planting and Watering: Knowing Your Strengths and Making Room for Others
Join Portia for an overview of strengths of an individual and exploring the importance of making room for other strengths (i.e. talents in the teams you lead).
Portia Allen is a speaker, pastor, podcast host, and writer. She is married to Clinton, and they have 3 energetic boys. Portia is a bridge builder of people and works to help remove barriers impeding greatness so all can accomplish their very best.
Learn more about Portia at portiaallen.com.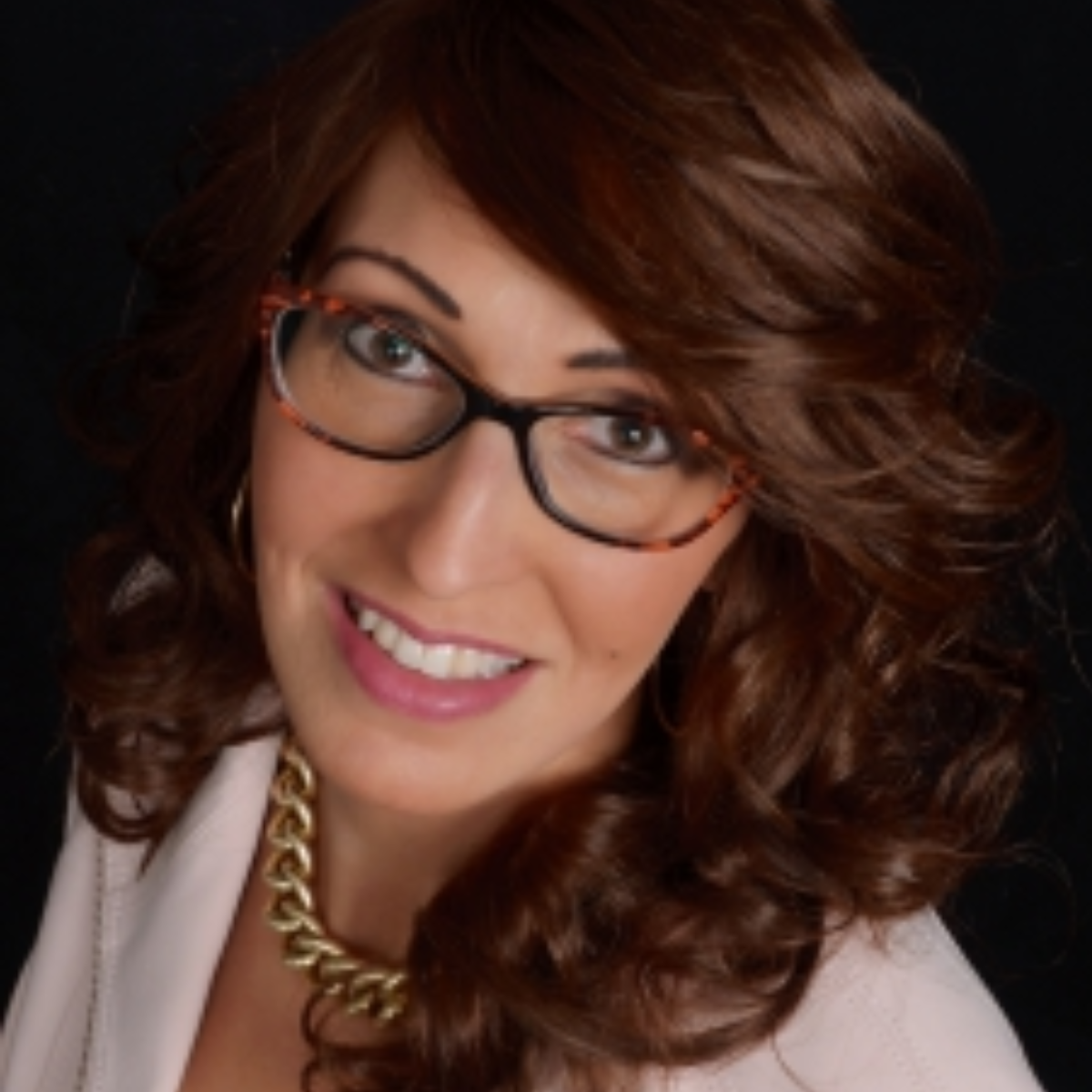 Melissa Coleman: Become An Unoffendable Leader
Do you carry burdens you would like to leave behind? Do you ever wonder why you can't get completely free from the hard emotions and painful memories of past events, even when you've done your best to forgive the offenders in your life? Do you find yourself carrying baggage from past wounds into new situations, or do you have triggers that set you off? Jesus paid a high price for us to experience complete freedom from oppression and live unburdened lives. Come learn how to live an unoffendable life – without having to grow thicker skin, and to utilize God's powerful currency of Mercy to transact business in the heavenly courts. You will learn how to live at a level of freedom and authentic peace that most people only dream they could enjoy!
Melissa Coleman has been practicing law for 25 years, and currently serves as the Senior Principal and CEO of Coleman Law & Consulting, a Twin Cities based firm specializing in serving churches, faith-based organizations and small to mid-sized businesses. Coleman is recognized for her extensive work in advancing human rights in both domestic and international arenas, as well as for advocating for the rights of citizens to freely exercise their religious beliefs in their public and professional lives. Coleman and a small team of lawyers launched a nonprofit network of faith-based attorneys in her state, and she has served and continues to serve on numerous boards and advocacy teams. Coleman and her husband of 25 years have three adult and two teen kids. What Coleman loves most in life is helping people get free and stay free!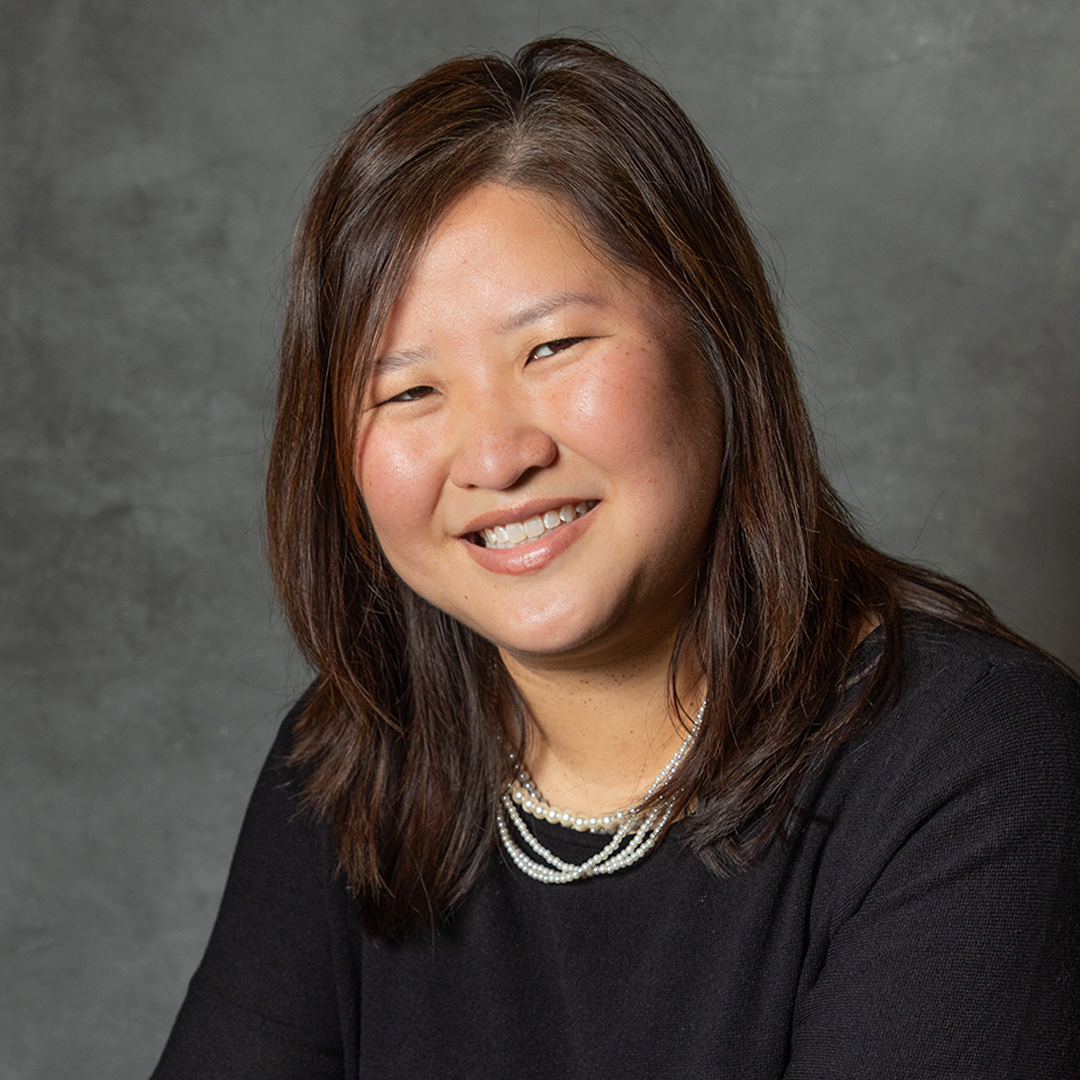 Pam Steinle: Failing with Purpose and Other Workplace Paradoxes
We love God with all our heart, soul and mind… but let's face it, sometimes serving God in the workplace doesn't feel good. In fact, sometimes it feels like we're failing! Friend, you are not alone. This session starts off exposing the many ways Christ followers live in paradox in the workplace. Employee reviews, boundaries with clients, and being a profitable business are examples of areas where our Christian principles are in close tension with workplace obligations. The heart of the session is not me giving you "The Answer," but to share a little bit of my journey in the hopes it provides a space for the Holy Spirit to renew and refresh you. My prayer is that you will leave this fast-paced and high-energy session encouraged, revived, and ready to lead your team with a fresh anointing!
In 2019, presenter Pam Steinle was confident God was leading her to start her own business. So she did. In 2021, Pam was confident God was telling her to make more space for ministry and family. So she did that, too. Today, she continues to live out this paradox (start your own firm, but work less?), albeit imperfectly, and has come to see that Christian women in the workplace need some REVIVAL—of identity, purpose, and of calling.
Learn more about Pam at steinlelawpllc.com.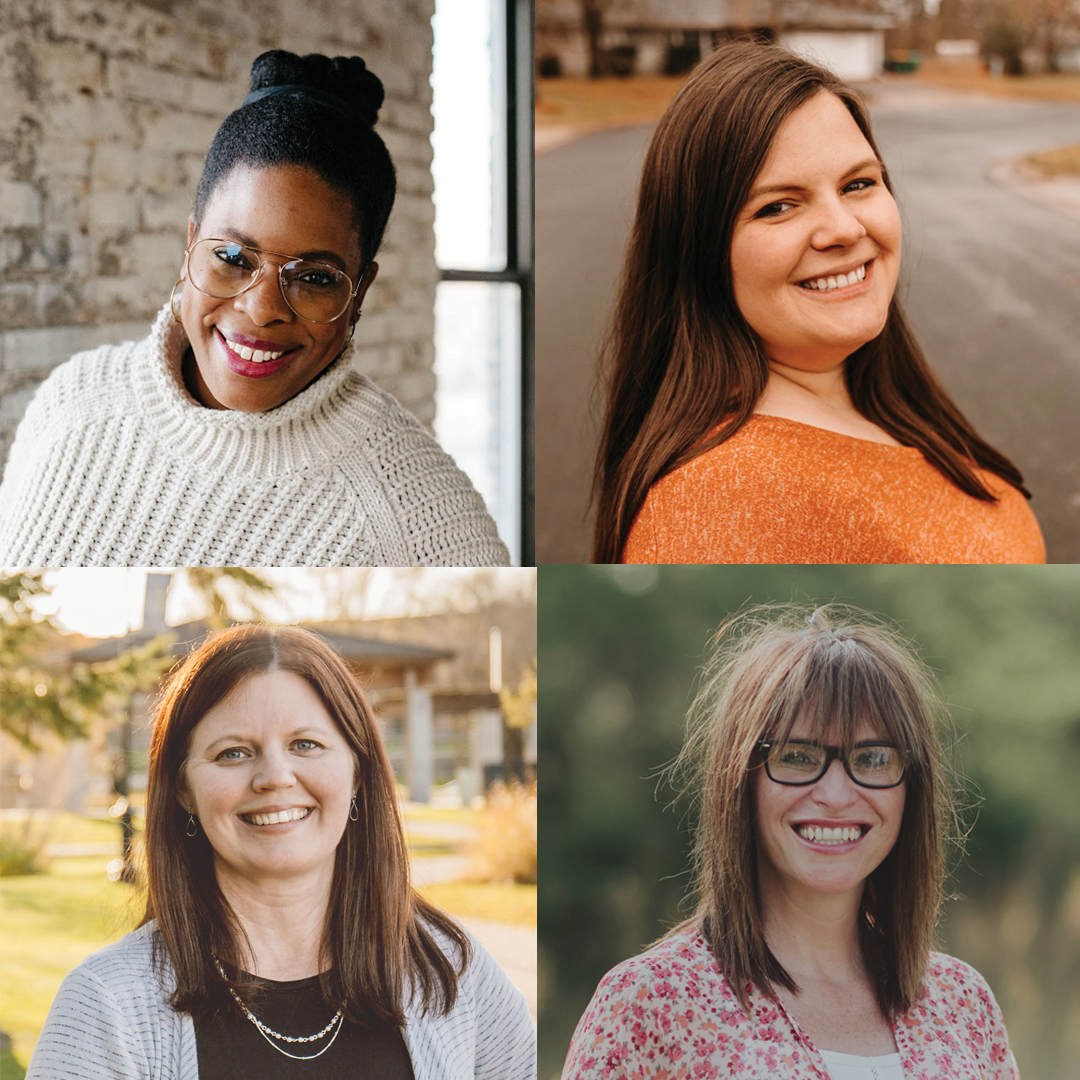 Panel: Leading Well as an Introvert or Extrovert and Leading Others Who Are
Join Mykelti Blum, Melissa Oler, Peggy Vagle, and Portia Allen in a conversation about how to embrace your personality as a leader, why all gifts are needed, and how to lead confidently as you recognize and cheer on the strengths of others around you.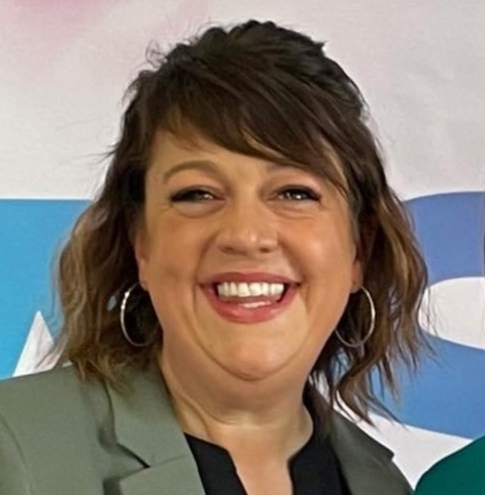 Rachelle Bernard: Networking - Finding the hidden gems in your community!
We are in a season of rebuilding, both in business and the church. So you long to reconnect with the community you live in? Would a few more committed volunteers be a game changer for the organization you work with? Let's talk about how networking can help you find the hidden gems in your community. You don't have to do it all! You just have to build relationships with the right people. Come find out what you can gain through networking in your community.
Rachelle Bernard is the Community Outreach Pastor at Rochester Assembly and a Police Chaplain with the Rochester Police Department. She truly believes that when we connect within our communities we can see lasting change in people's lives. Rachelle has a hubby, three sons, and loves sharing a great charcuterie board with friends.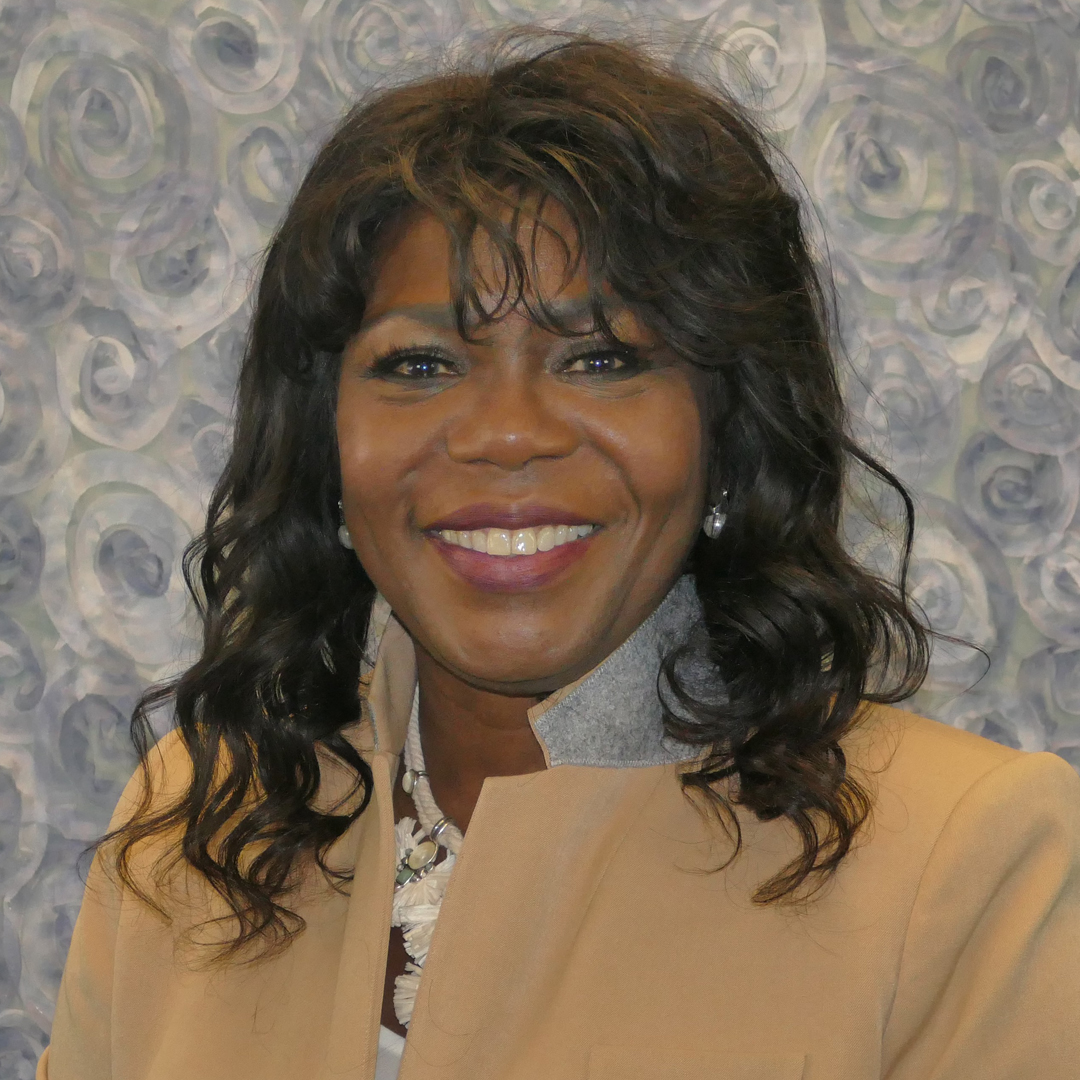 Dr. Edna Geddes: Keys to Improve Your Mood and Mental Health
Science confirms your quality of life depends on your mood. Our thoughts—real or imagined—influence feelings and shape behaviors. This session will provide practical keys to identify and break unhealthy mindsets by utilizing cognitive, behavioral, and spiritual strategies based upon biblical principles. There are things you can do improve your mood and quality life.
Dr. Edna is a wife, mother, grandmother, pastor's wife, and is currently employed full-time at Nystrom & Associates, Ltd. as a mental health practitioner. She provides mental health services to diverse populations from various social economic statuses.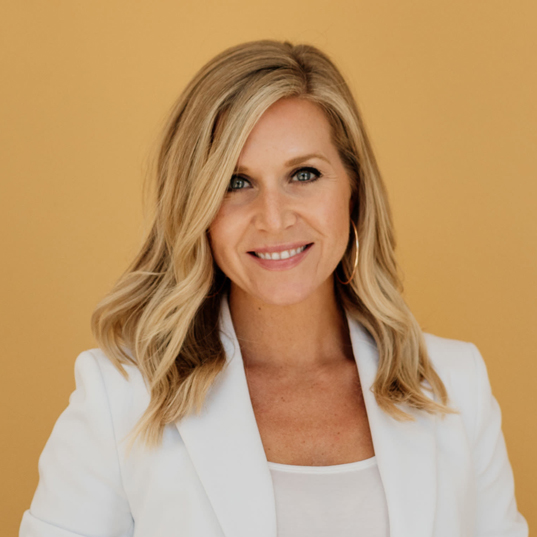 Tabatha Perry: Words to Live By - Design a Self-Contract that Provides Focus and Drive
An interactive workshop that dives into who God made you, and discover what gives you focus and drive. Walk away with a personalized self-contract that keeps you grounded when life feels chaotic.
Tabatha Perry is a strong, courageous, and bold woman of God, who is the ultimate go-to Life Coach for women who are wanting less chaos and more order in their life! With 15+ years of experience in the Criminal Justice System, moved 20+ times, has a Masters in Social Worker, girl-mom, wife, and Podcaster- she loves incorporating her unique background into personalized coaching for women so they step into their fullest God-given potential!
Learn more about Tabatha at tabathaperry.coach.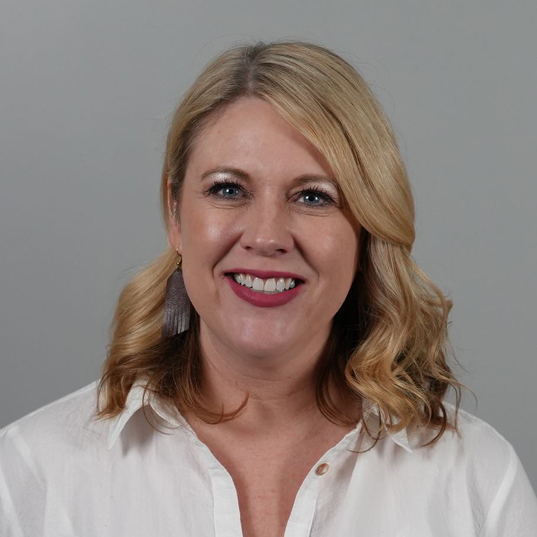 Shannon Velsor: Adaptive Resilience--How to Thrive During Hard Times
Adaptivity and resilience are two attributes every leader of the future will need in order to thrive during these times. Join Shannon Velsor as she talks about how to "strengthen" these muscles, reframe change, and discover the unique opportunities that exist when plans shift and change.
Shannon Velsor is married to the love of her life, John, and is a mom to two thrill-seeking boys, Aiden and Asher (appropriately nicknamed "Danger" and "Smasher"). She serves as the Executive Pastor in the church she and her husband planted in 2013. She also serves in marketing and communications for a local health and wellness company. She loves great coffee and reading and claims to be a Muay Thai fighter, mostly because she works out at a kickboxing gym for middle-aged moms.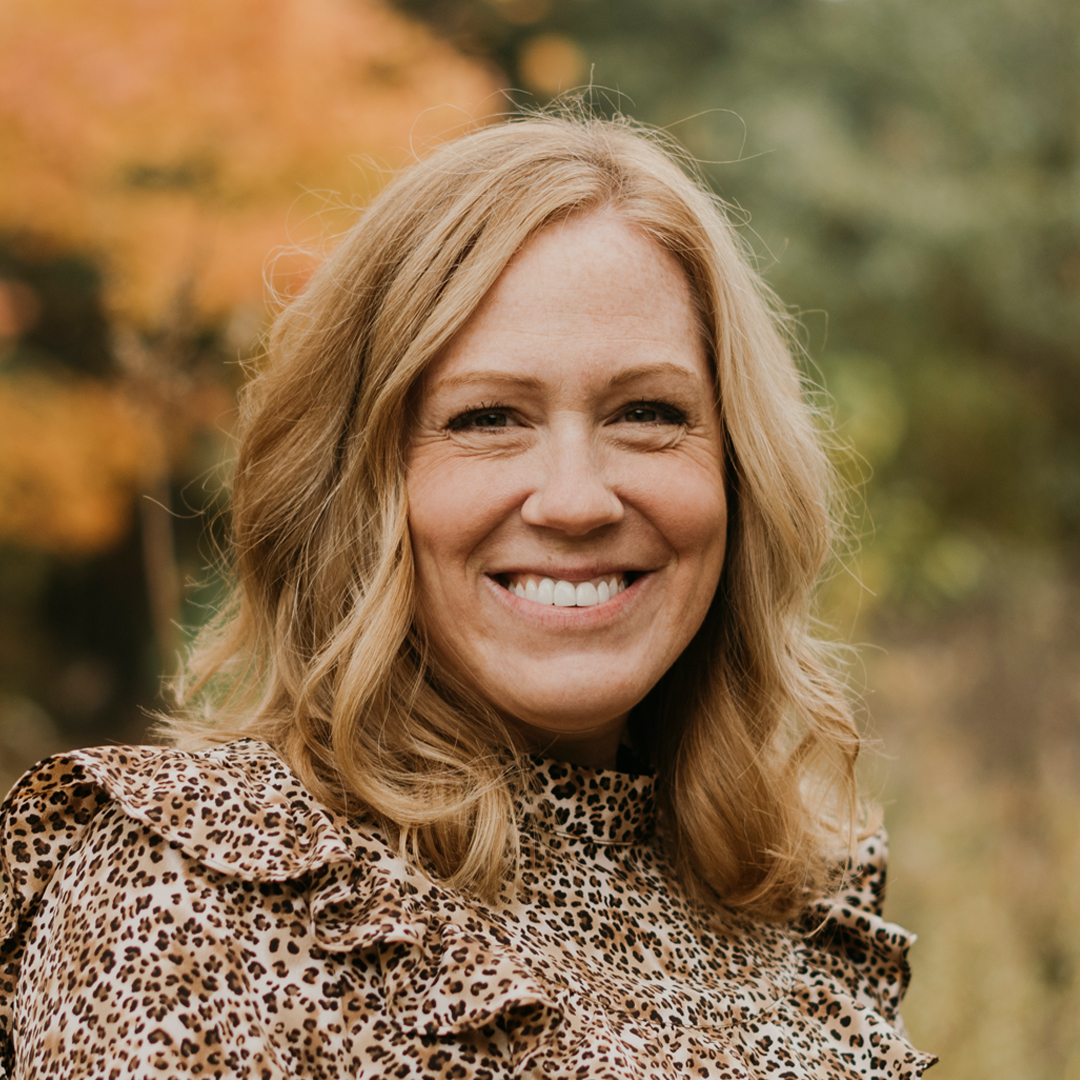 Kari Staaland: Everyday Leadership as a Stay at Home Mom
As moms, we lead our families every single day. Many of us have numerous responsibilities outside the home that require our energy and focus. Is it possible to model hard work, a good attitude, and servant-leadership to our children as we juggle so much? Yes, with God's help! How else will they learn it unless they see it modeled in us?
In this workshop we'll discuss practical ways to model to our children a lifestyle of serving God with our leadership.
Kari Staaland is a wife and stay-at-home mom who is passionate about serving the local church, mentoring young women with practical wisdom, and developing them as leaders in their homes and beyond. She and her husband, Derek, attend City First Church in Rockford, IL, where they serve together as the Directors of Marriage Ministry. Kari volunteers at her kids' school in many capacities, as well as serves at the church in the kids ministry, women's ministry, and college ministry, and she and Derek have led a life group in their home for young married couples for 20+ years.
Kari and Derek met in 2nd grade and have been happily married since 1999. They have three really great kids, Regan (18), Lauren (16), and Caleb (13). Kari is a host of frequent get-togethers, as their home is the "party house." She loves a lavender latte, shopping with her daughters, family movie nights, watching her kids play all the sports, and the annual family vacation to the beach.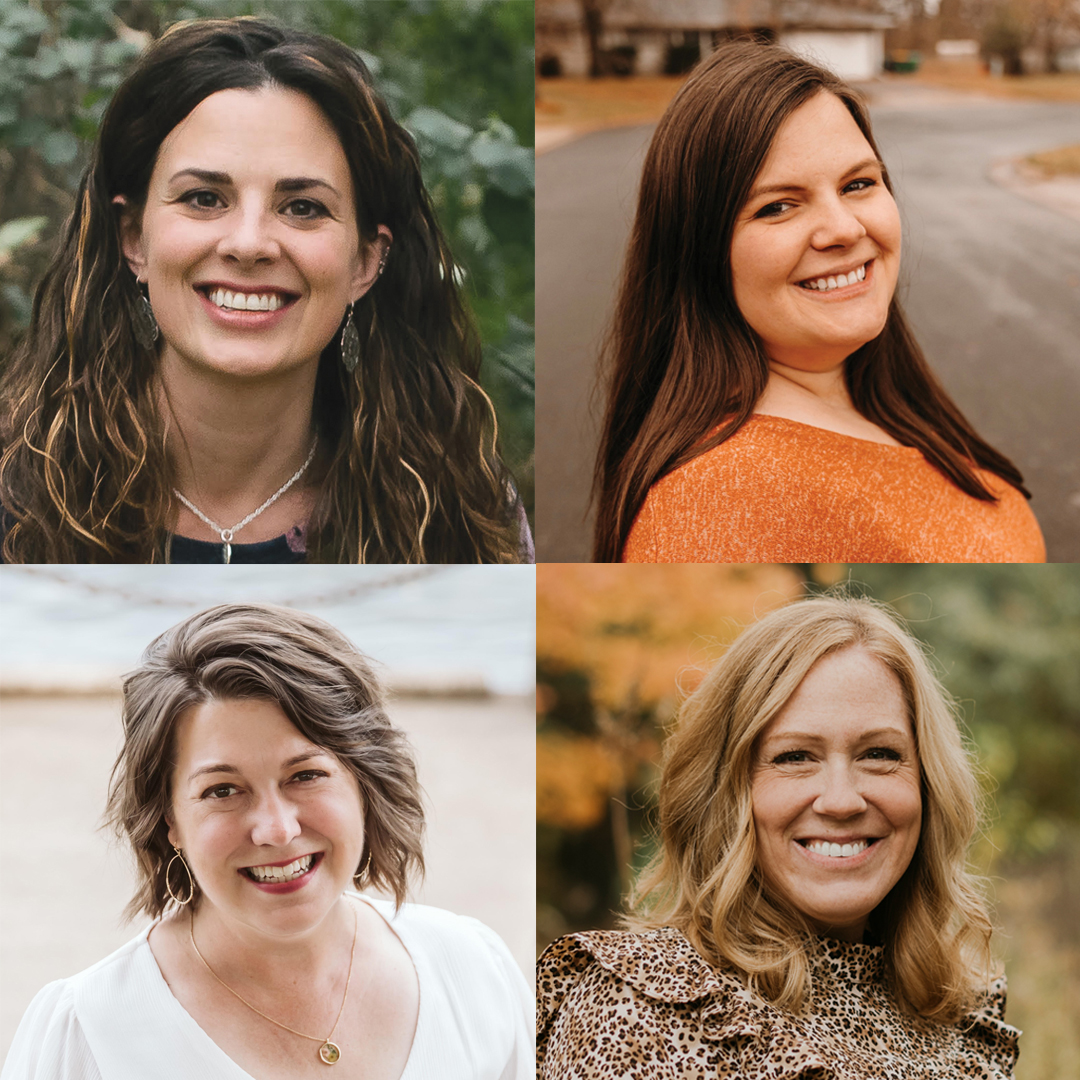 Panel - Fighting Intimidation, Comparison, & Competition
Join Mykelti Blum, Julie Fisk, Kari Staaland, and Amber Gerstmann for a discussion on topics that can be common to everyone. Whether you find yourself feeling intimidated to start your business or next career opportunity, comparing your life to that of a successful friend, or experiencing unhealthy competition with someone in the workplace, we can all battle with how to find value in being uniquely us. If you are in the corporate workplace, ministry world, are a stay-at-home mom, or have women in your life who are, this session is for you!