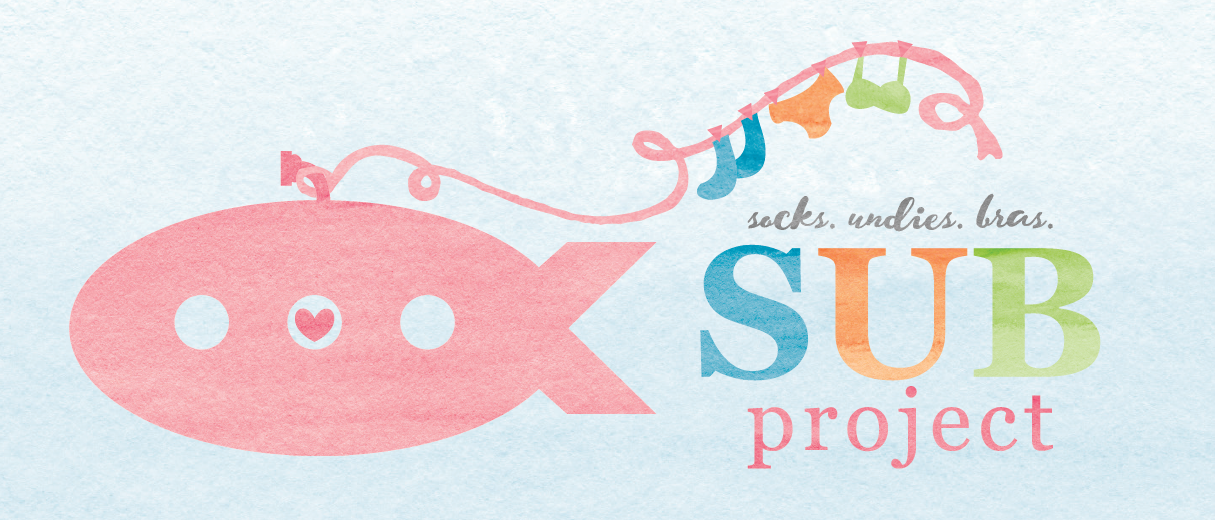 Partnering with the Single Moms Retreat, the SUB Project distributes brand new Socks, Undies, and Bras to single moms. You're invited to donate new undergarments that will be distributed to those attending the retreat and to other women in need. We wish for each recipient to take home a new SUB set.
DONATE
New Socks, Undies, and Bras for Single Moms! All sizes are welcome (we recommend purchasing your own size).
All items MUST be new and include price tags.
COLLECT
DISTRIBUTE
INVITE
VOLUNTEER
The Single Moms Retreat is a short-term, missional opportunity! Sign up at mnbtg.org/retreat to volunteer.